Wine With a Greater Purpose: Josh Cellars Supports Americaâs Firefighters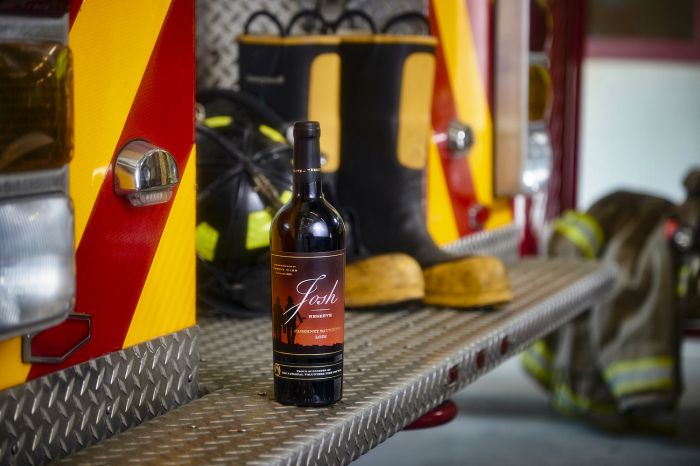 Photo courtesy of Josh Cellars
If the multitude of brands stacked at your local wine retailer make it difficult to choose, consider selecting a bottle that tastes great but also serves a greater good. America's ultra-popular, premium wine brand Josh Cellars is steady in its support of varied causes, making it an excellent choice.
The brand consistently supports causes and communities that were important to Josh Carr, proprietor Joseph Carr's father, for whom the winery is named. Josh Cellars has donated more than $780,000 to charity groups across the country – from military and veteran organizations, to out-of-work restaurant workers and healthcare providers – through direct donations and proceeds from the annual release of the Josh Cellars Reserve Lodi Cabernet Sauvignon.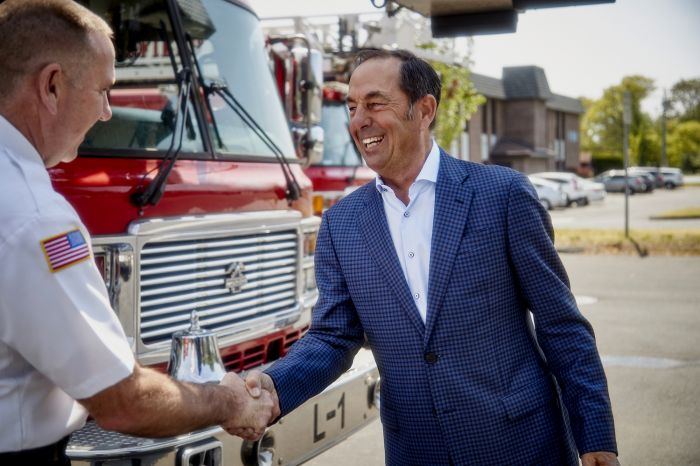 Josh Cellars proprietor Joseph Carr. Photo courtesy of the winery
This year's Josh Cellars 'wine with a purpose' is the 2019 Josh Cellars Reserve Lodi Cabernet Sauvignon. A portion of the proceeds from the release will benefit firefighter charitable organizations nationwide, a community close to Carr's heart; his father was a Berlin, NY volunteer firefighter. This year's donation to firefighter organizations will bring the brand's total charitable contributions from the time of its founding to more than $1 million.
"Growing up, our home was across the street from the firehouse and my dad Josh was a volunteer firefighter," explained Carr. "I learned from a very young age that firefighters are true heroes, and I'm honored to be able to make such a significant donation to these heroes, recognizing not only their service, but also their selflessness."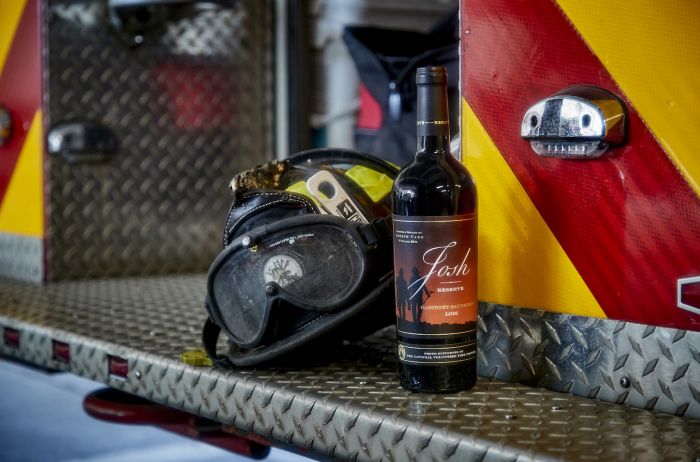 Photo courtesy of Josh Cellars
For every bottle of Josh Cellars Reserve Lodi Cabernet Sauvignon sold, $1 is donated to the National Volunteer Firefighter Council (NVFC), the only organization created solely to support volunteer firefighters, EMS providers, and rescue personnel. The NVFC serves as the voice of the volunteer in the national arena and provides critical resources, programs, education, and advocacy for first responders across the nation. Proceeds will also benefit additional local firefighter charities including CalFire Benevolent Foundation, Boston Fire Department Relief Fund, the FDNY Foundation and the Professional Firefighters Association of South Florida. In all, Josh Cellars is committing more than $250,000 in donations to benefit thousands of firefighters across the country.
"The National Volunteer Fire Council relies on donations from individuals and companies like Josh Cellars to help us provide support and resources for the volunteer firefighters who serve their communities every day," said NVFC Chair Steve Hirsch. "We thank Josh Cellars for their continued commitment to those who answer the call and risk everything to protect their communities."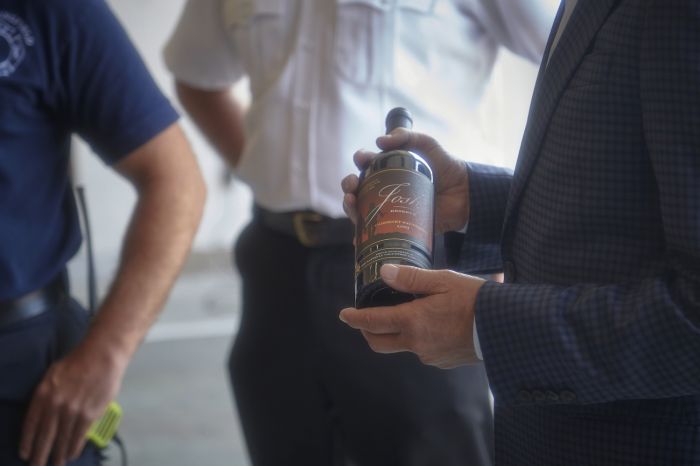 Photo courtesy of Josh Cellars
In addition to the donations from this year's limited-edition wine, Josh Cellars will also express thanks at select firehouses by hosting lunches for these local heroes with help from chefs Barbara Lynch in Boston and JJ Johnson in New York. 
Sourced from prestigious vineyards in California's Lodi region, Josh Cellars Reserve Lodi Cabernet Sauvignon (MSRP $19.99) is a premium, full-bodied selection with rich flavors of blueberry and blackberry, layered with notes of espresso and toasted vanilla. This wine pairs well with summer grilling favorites, including meats like brisket with sweet barbecue sauces or rubs, and sides like potato salad with bacon.
Josh Cellars Reserve Lodi Cabernet Sauvignon is available at retailers nationwide. Visit www.joshcellars.com/store-locator/ to find this wine at a store near you.

Published at Tue, 01 Jun 2021 01:58:37 +0000