Watch now: Dozens of 'brides' reunited in 'Friends' event at Wisconsin cafe
When Mikki DeFever and Andrea Lenzlinger entered the Cup O' Joe Coffee House the two friends came dressed as brides.
They were true to the theme of the unique café's event Sunday based on a certain wedding dress episode from the popular sitcom "Friends."
Dubbed "Friends Café," at 336 E. Main St. in Twin Lakes, Wisconsin, the coffee house drew about 150 "brides" throughout the day for what has become known as the annual "Friends Wedding Dress Drinking Day." The event, which evolved from a customer's suggestion, was such a hit when they first held it, the owners put it on again this year.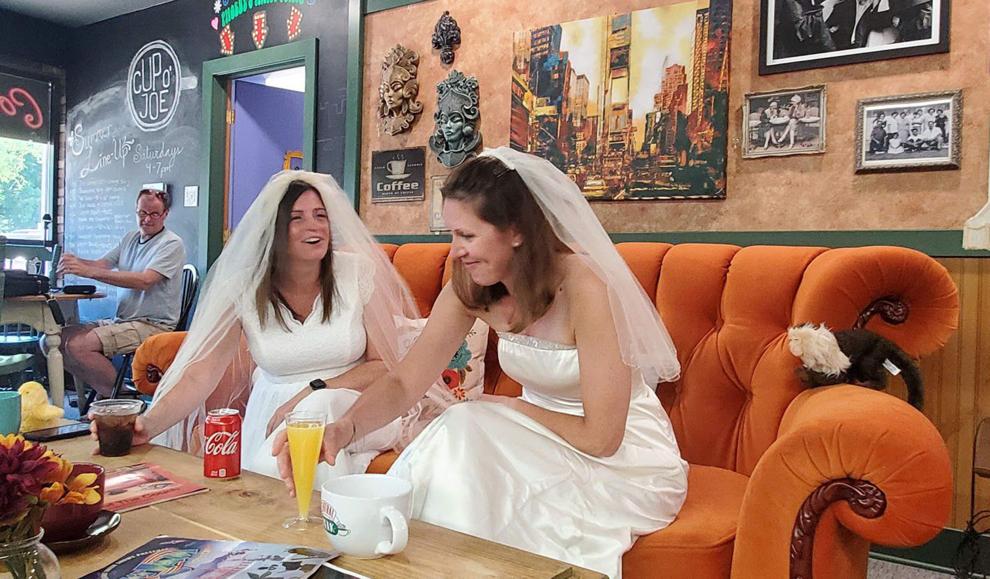 DeFever, a Madison resident, and Lenzlinger, of Wauconda, Ill., were roommates in college and have remained close friends ever since, sharing their love for "Friends," which ran for 10 seasons from 1994 to 2004.
DeFever said she learned about the Kenosha County café when proprietors Dena Prestininzi and Kim Hill obtained the iconic orange couch, one of only 20 made for the show. Moreover, when DeFever heard about the wedding dress-themed event, she had to tell Lenzlinger.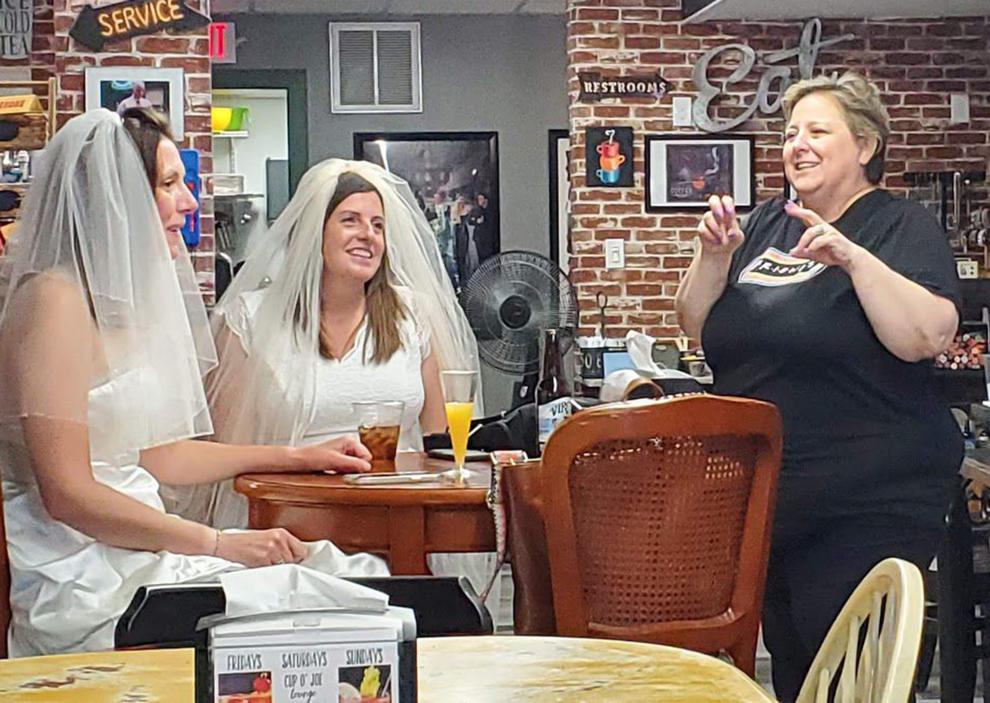 "I didn't think she would take me up on it," DeFever, who joined Lenzlinger on the couch for brew and a mimosa. "But, it's in between where we live and (Lenzinger) said, well, let's do it."
So, both women took to the road, in wedding dresses, to meet up at the café after a year of not seeing each other due to the pandemic. Neither wore their actual wedding dresses.
"No, not me, I can't breathe," joked Lenzlinger, whose husband is from Kenosha.
"We haven't seen each other since pre-pandemic," said DeFever.
"And, what a way to see each other," quipped Lenzlinger.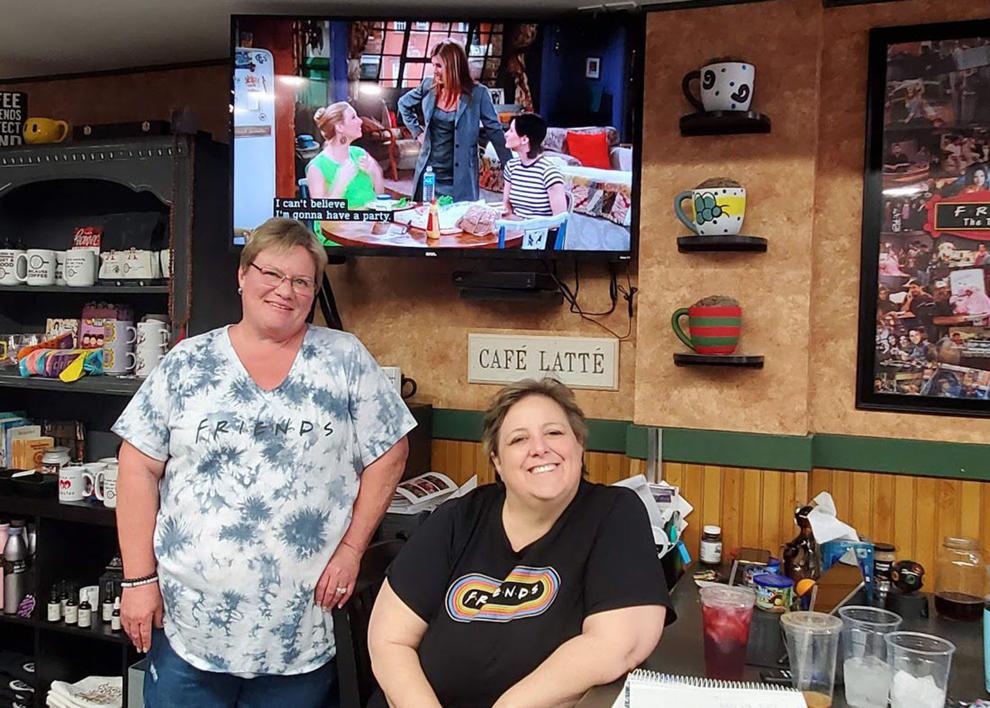 The two had watched "Friends" since it premiered, they said, which started around their first year in high school.
"It's a show that makes you laugh. Makes you happy," said Lenzlinger.
"Over the years it just turned into comfort TV," added DeFever, "something I could put on and go to sleep to."
The coffee house's event was actually inspired by several "Friends" episodes, according to Prestininzi.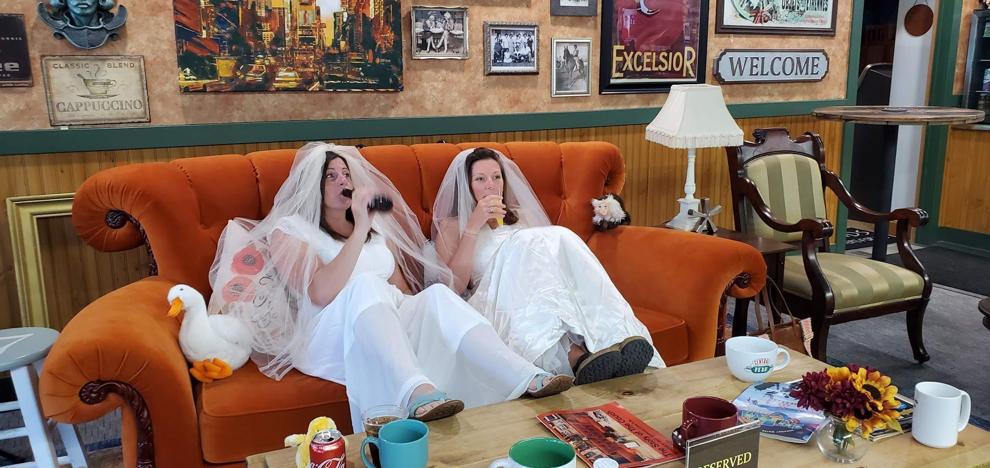 In the very first episode Rachel Green, played by Jennifer Aniston, shows up at Central Perk coffee shop in a wedding dress, having just left her fiancé at the altar. She runs into Monica Geller, played by Courtney Cox, who she knew from high school and the rest is history.
In another episode, Rachel, Monica and Phoebe Buffay, played by Lisa Kudrow, all end up in wedding dresses.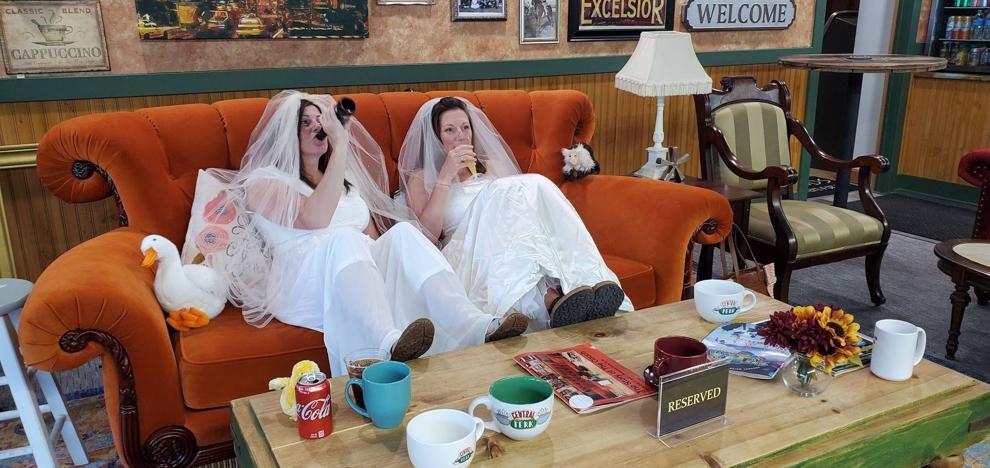 Women who turned out for Sunday's free event were keen on re-enacting that episode, said Prestininzi, who took many photos of the "brides." They were encouraged to relax and take selfies on the couch while enjoying coffee or another beverage of their choice and to just hang out with the ones who'll be "there for you," as the show's theme song goes.
Lexi Pease of Lake Geneva and Brittany Bates of Delavan, who have never been married, are huge fans of the show. They put together their matching wedding ensembles shopping at Goodwill and creating their own veils.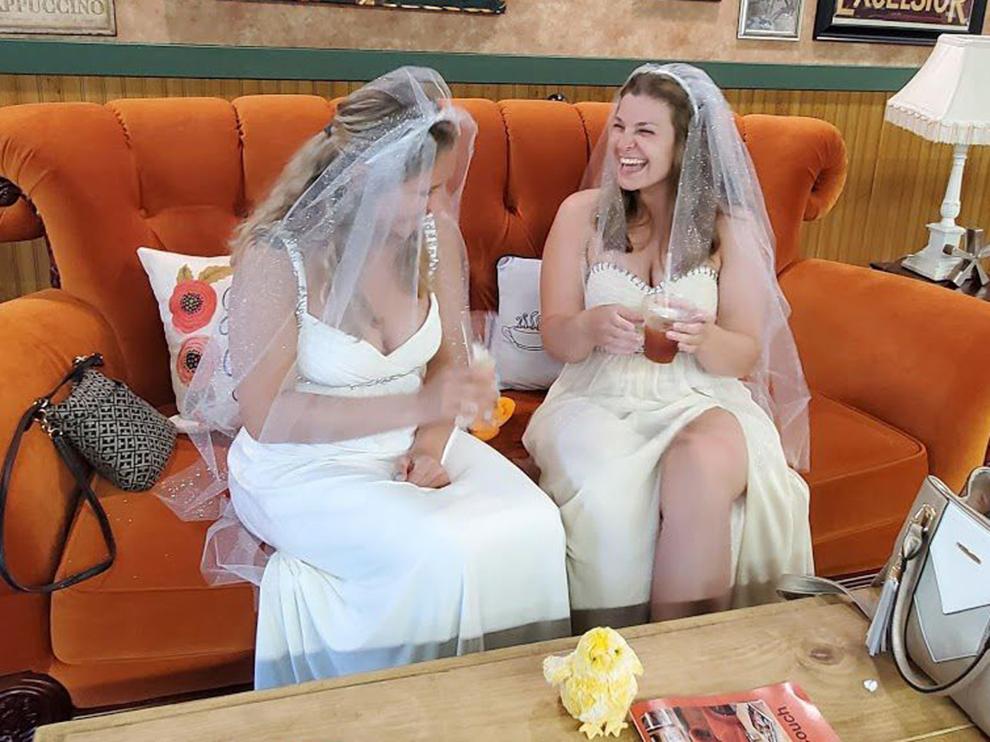 Pease said she loves the show because it portrays the close-knit group of friends.
"They go through everyday stuff that everybody else goes through," she said, including relationships. "And they're able to bring something serious and make light of it."
IN PHOTOS: Kemper Center hosts first Lakeside Lounge outdoor event of the summer
LAKESIDE LOUNGE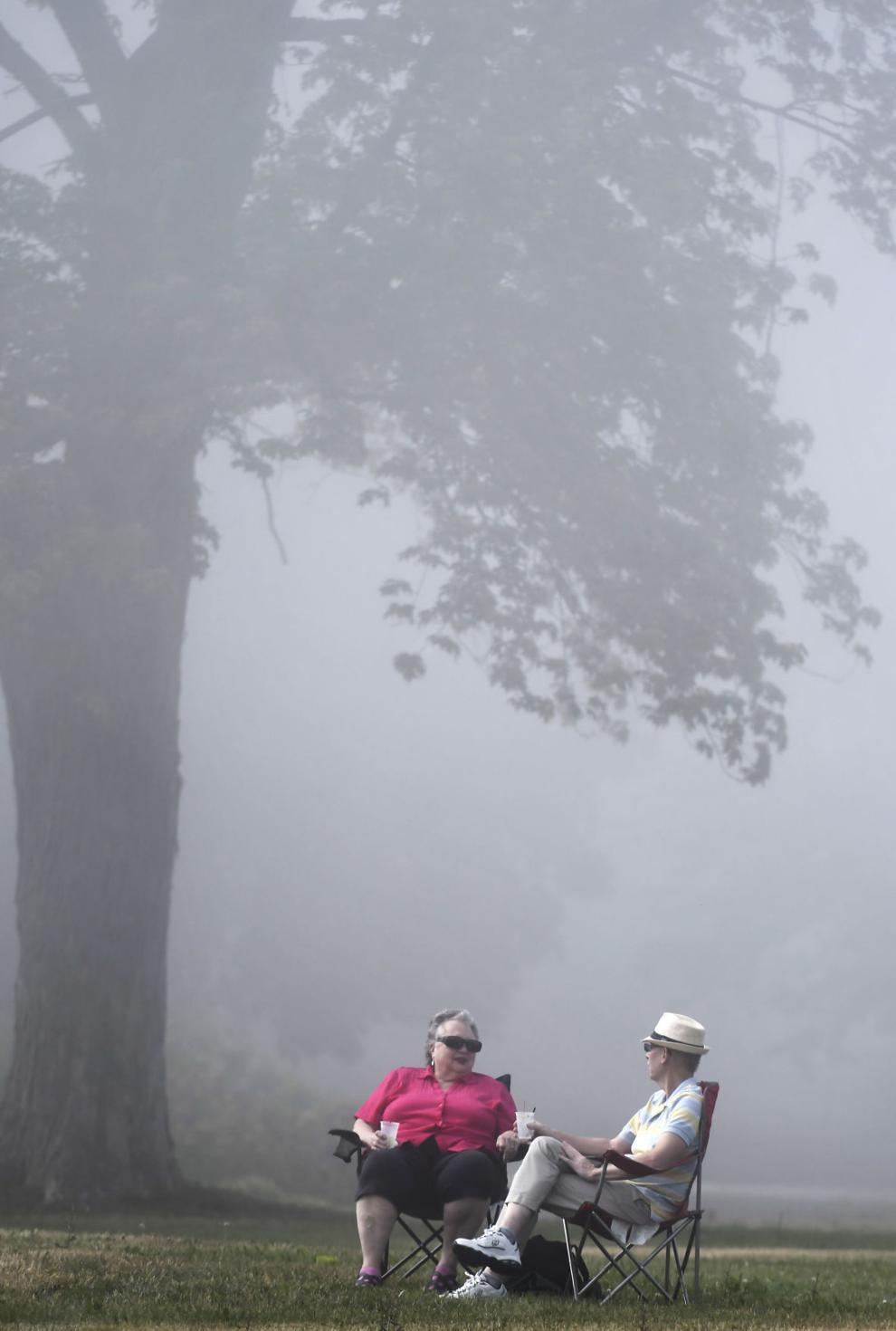 LAKESIDE LOUNGE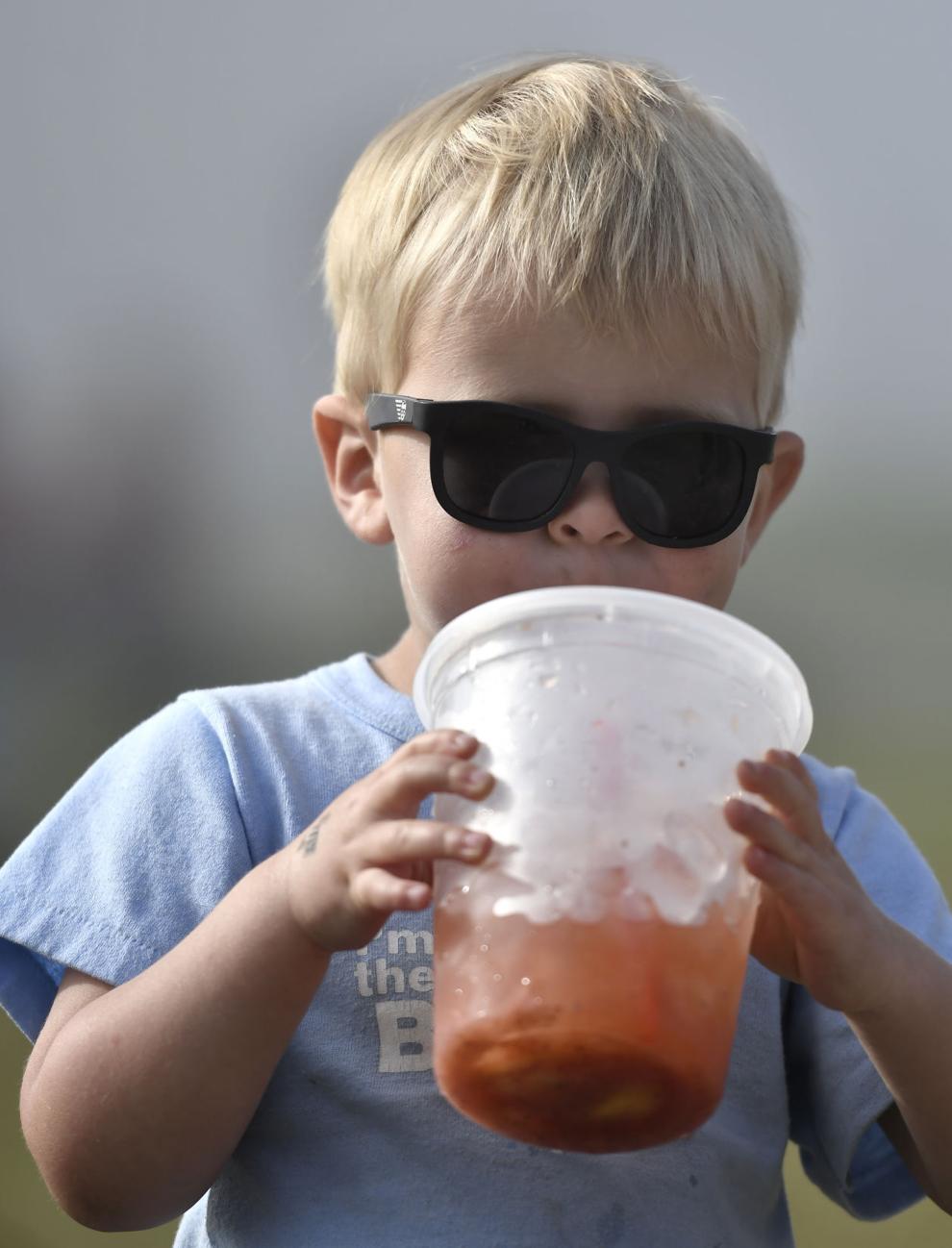 LAKESIDE LOUNGE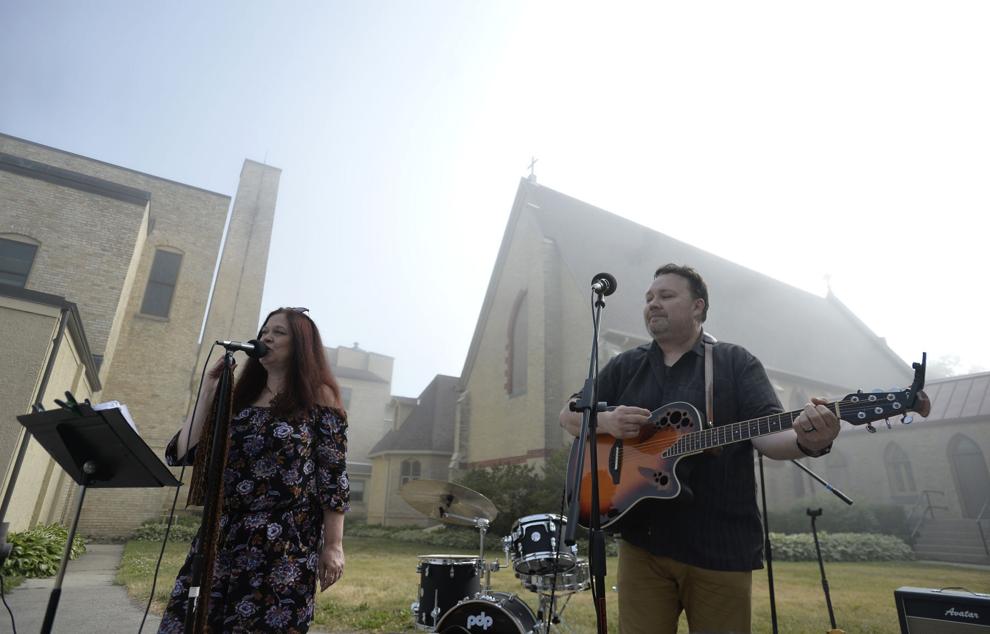 LAKESIDE LOUNGE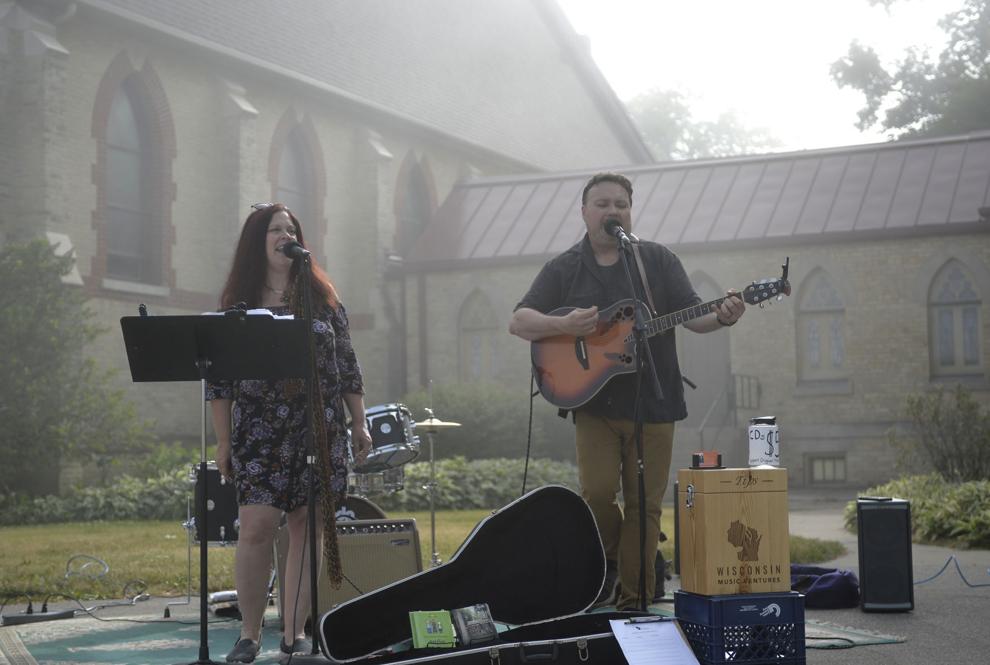 LAKESIDE LOUNGE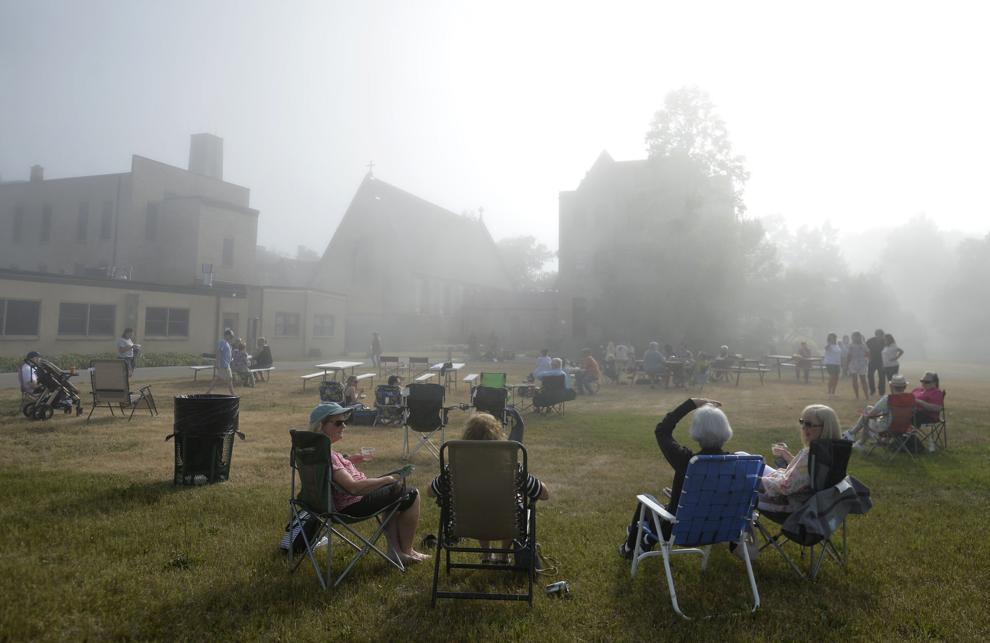 LAKESIDE LOUNGE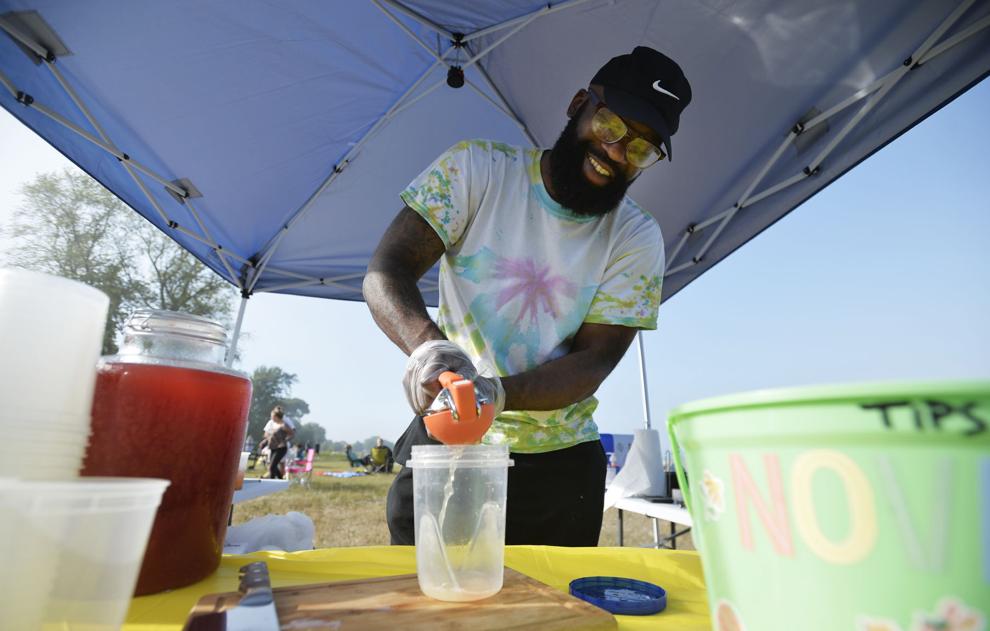 Published at Mon, 14 Jun 2021 11:30:00 +0000