The 2019 311'9″ Lurssen Madsummer Superyacht Could be Yours this Summer for Almost $280 Million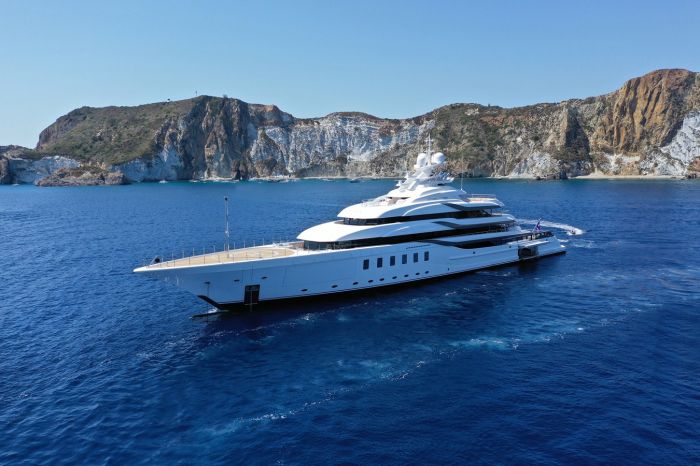 Madsummer
The 312-foot superyacht was originally launched in 2019 by German shipyard Lurssen. The Madsummer is among the latest of Stalwart yachts and is currently for sale for almost $280 million in the Bahamas. 
Its handsome and pristine exterior was designed by Harrison Eidsgaard, who used every inch of the yachts space to its fullest potential. The exterior design flows seamlessly with the interior thanks to large sliding doors that open up to designer Lara Sessa's vibrant and inviting taste.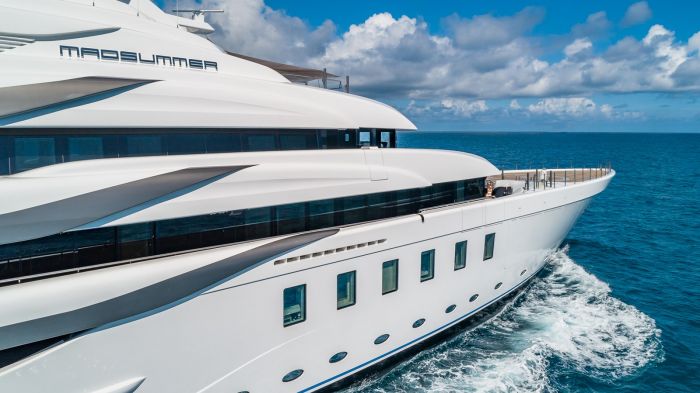 The yacht is loaded with perks that make any guest feel like they are a part of one of the world's most exclusive clubs. In fact, if you go to the lower level, you will be met with the members-only beach club, spa, and wellness center. 
On the upper deck, guests will find a 9m swimming pool and jacuzzi, complimented by built-in sun pads with privacy glass to block out the ocean winds. Moving inside, Laura Sessa combined eye-catching shades of brilliant blues, reds, and white to make the space feel inviting, and warm. Each of the 10 guest rooms aboard is designed with individual colored themes and matching en-suite bathrooms with calacatta marble. To ensure entertainment for all, they have included a cinema looking over the bow with floor-to-ceiling dimmable glass – the first-ever on a yacht.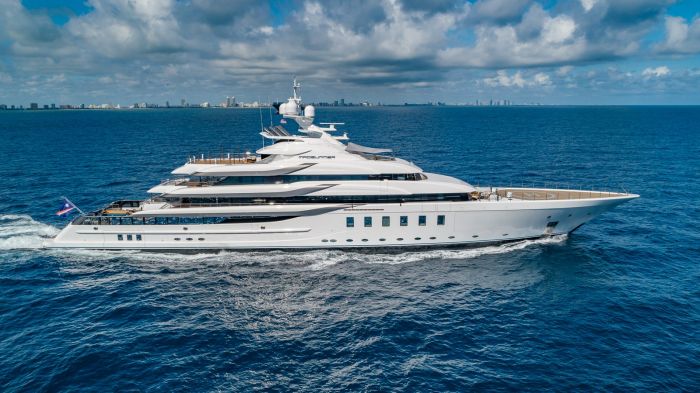 Madsummer
BUILDER: Lurssen
ASKING PRICE: About $280 million (€ 290,000,000 euro)
BUILT: 2019
LENGTH: 311'9′
BEAM: 48'5′
CRUISING SPEED: 16.00 knots
GUEST CABINS: 10
GROSS TONNAGE: 3,125.00
View listing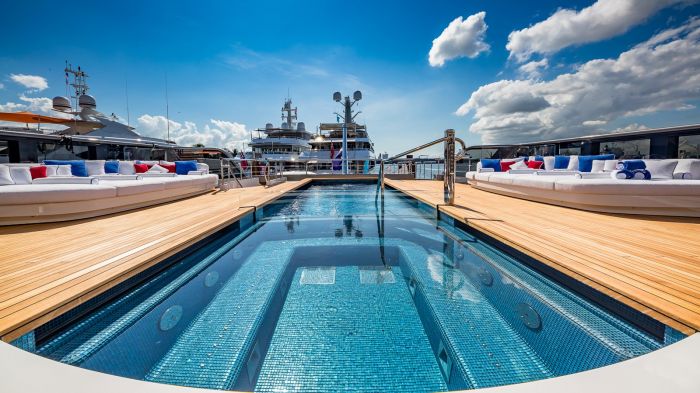 Madsummer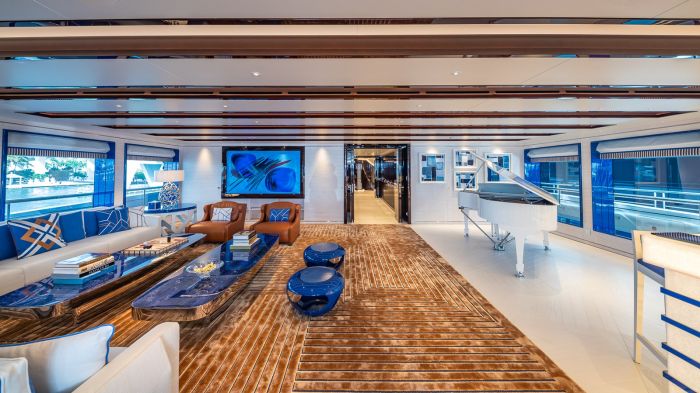 Madsummer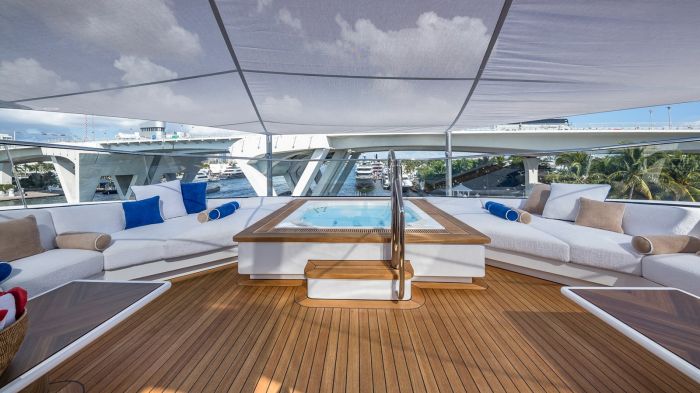 Madsummer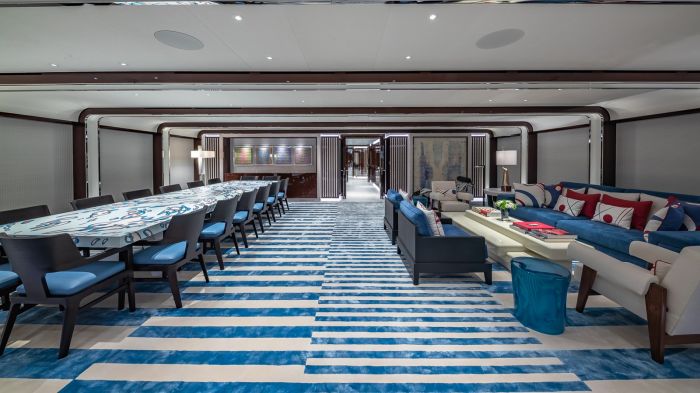 Madsummer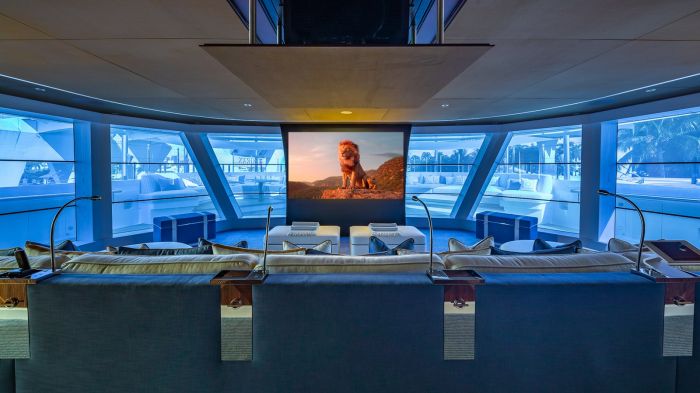 Madsummer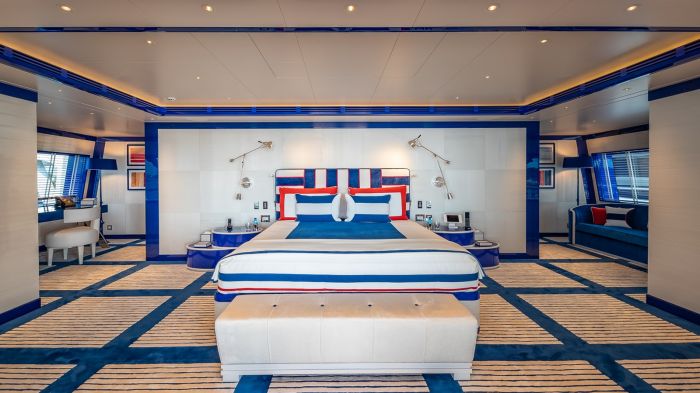 Madsummer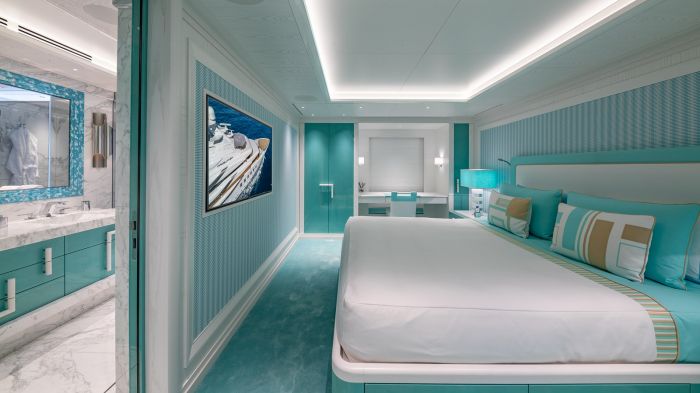 Madsummer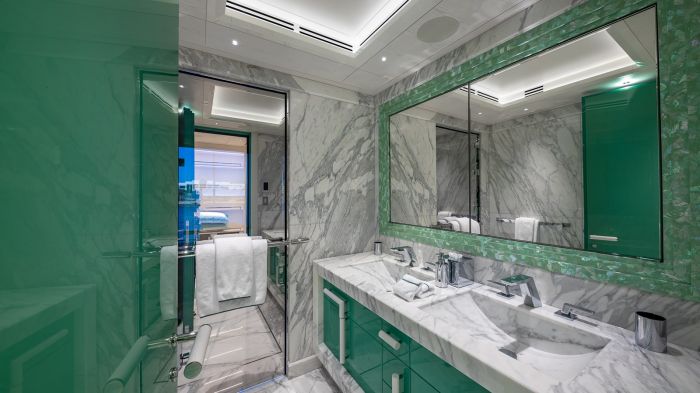 Madsummer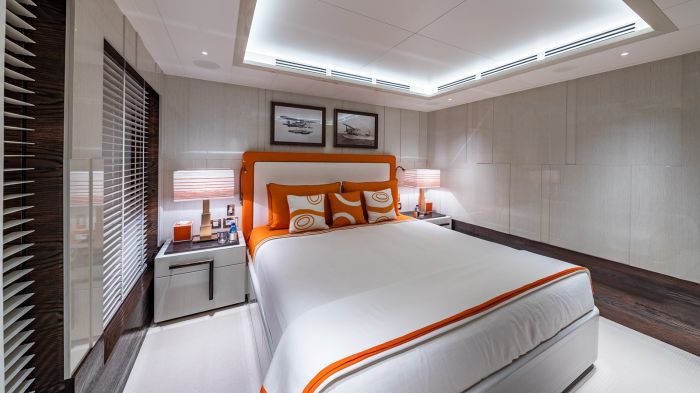 Madsummer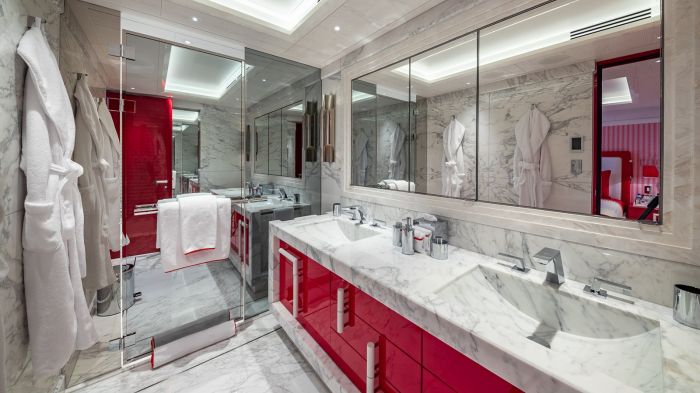 Madsummer
You Might Also Lilke:
The Late Paul Allen's 414-Foot Hybrid Gigayacht Octupus Could be Yours for Almost $290 Million

Published at Thu, 03 Jun 2021 02:56:30 +0000