Tasting Australia â Adelaide, Australiaâs Epicenter of Gastronomy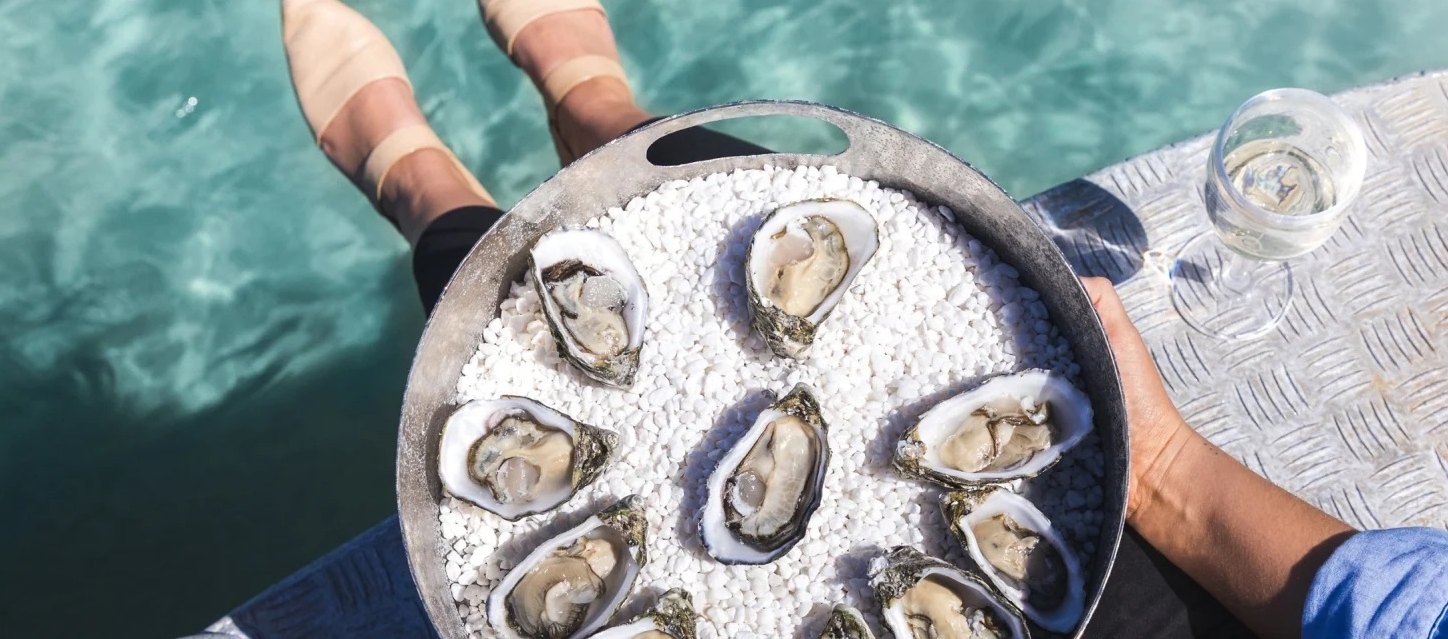 All Images Credit Tasting Australia
Since the days of the first settlers, Australia has been influenced by a mix of people, cultures, and traditions, all of whom have left their impact on the Aussie way of life. Nowhere is this more evident than in their food culture. The patina of influences from the Aboriginals, Germans, Polish, Irish, Chinese, and English is everywhere but especially in the culinary scene of the land down under. A 10-day celebration of their love of food and wine takes place each year in Adelaide, Australia's epicurean epicenter, during Tasting Australia – Adelaide.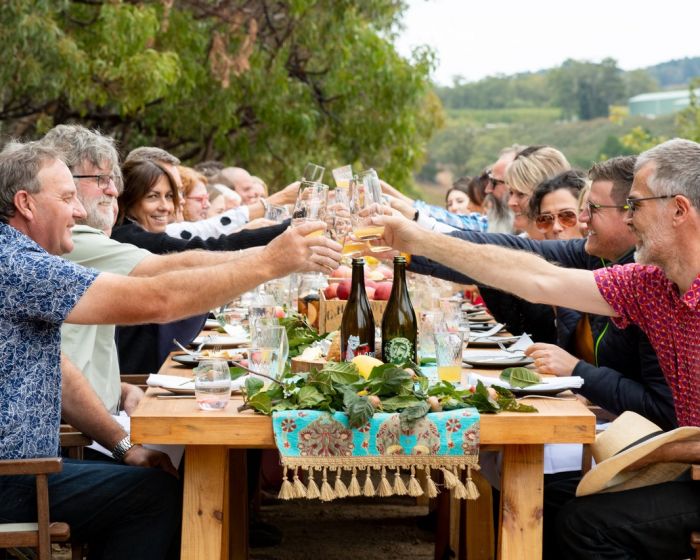 Food and wine are serious business in Australia and the region of South Australia in particular. Tasting Australia takes place in locations around Adelaide, ground zero of Australia's wine industry. Nearby are such renowned wine regions of Clare Valley, Adelaide Hills, McLaren Vale, and the mother of them all, The Barossa Valley. Beyond those oenophile playgrounds, the festival for foodies includes experiences further afield in South Australia's Kangaroo Island, Coffin Bay, Fleurieu Peninsula, Eyre Peninsula, and the Limestone Coast.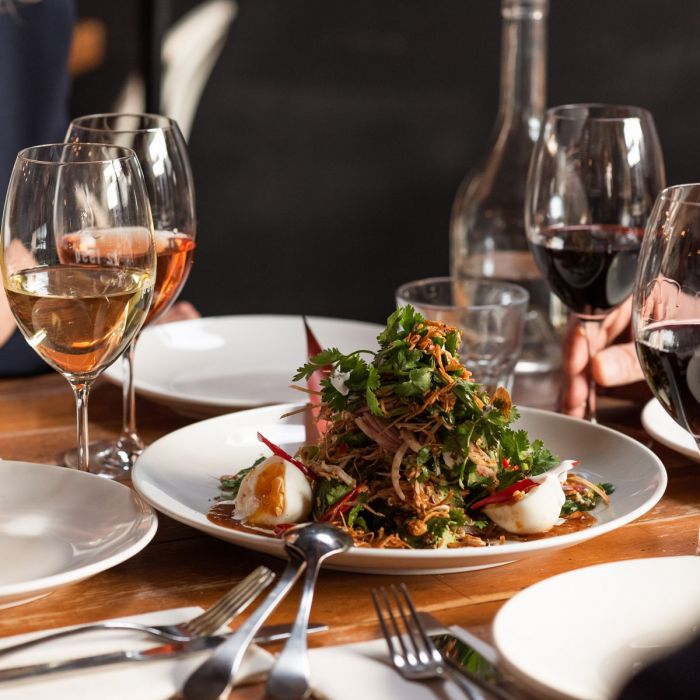 For the gourmand, it simply does not get much better than this. Tasting Australia-Adelaide allows the epicurean to rub elbows with kitchen heroes from the country's most acclaimed restaurants. Visitors come from around the country for a chance to walk the vineyards of their favorite wines with the winemaker, private tours in the cellars and behind the scenes of the iconic wineries, or even dash off for the day to exclusive long table dinner on a distant island. From long table lunches to exclusive degustation dinners, as well as wine master classes, this is one of the world's top food festivals. In fact, it has been named by Fodor's as one of the most exciting food festivals in the world.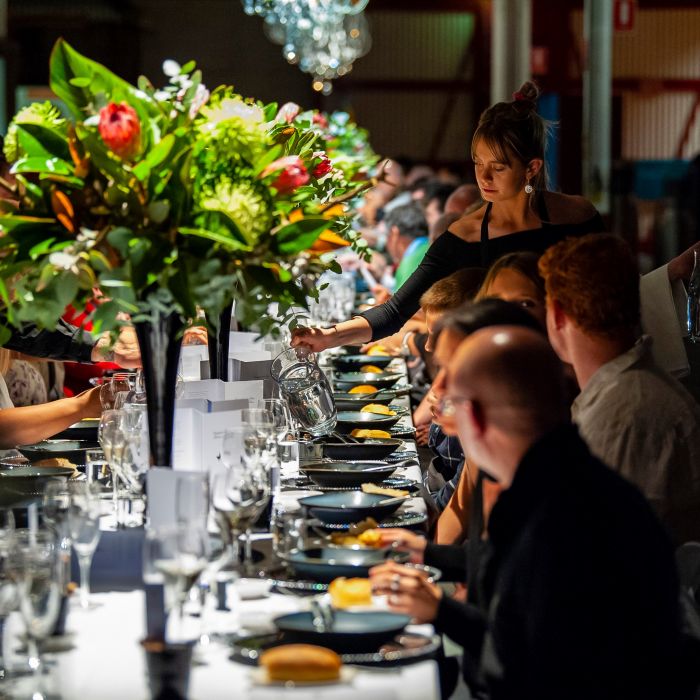 In total 140 events take place from pop-up food stalls to elaborate degustation dining events whipped up by a steady stream of food gods and celebrity chefs. The center of it all is downtown in the Town Square. The aroma of hickory wood fires waifs through the city from blocks away and whets the appetite even before the throngs of guests cue to enter.  
Once inside, there is a carnival of cuisine from food stalls, to ticketed master wine events by East End Cellars, and a glasshouse for posh private events arranged by the Town Square Kitchen.  The culinary offerings from the food stalls range from fresh oysters to Indian and Vietnamese food, to artisanal pizza. The most popular is from the open-air barbeque pits and their succulent sizzled meats from chicken to ribs or beef. With the yummy grub in hand, patrons dash off to the covered dining area to nosh with friends while listening to live music and taking in the vibe of the setting.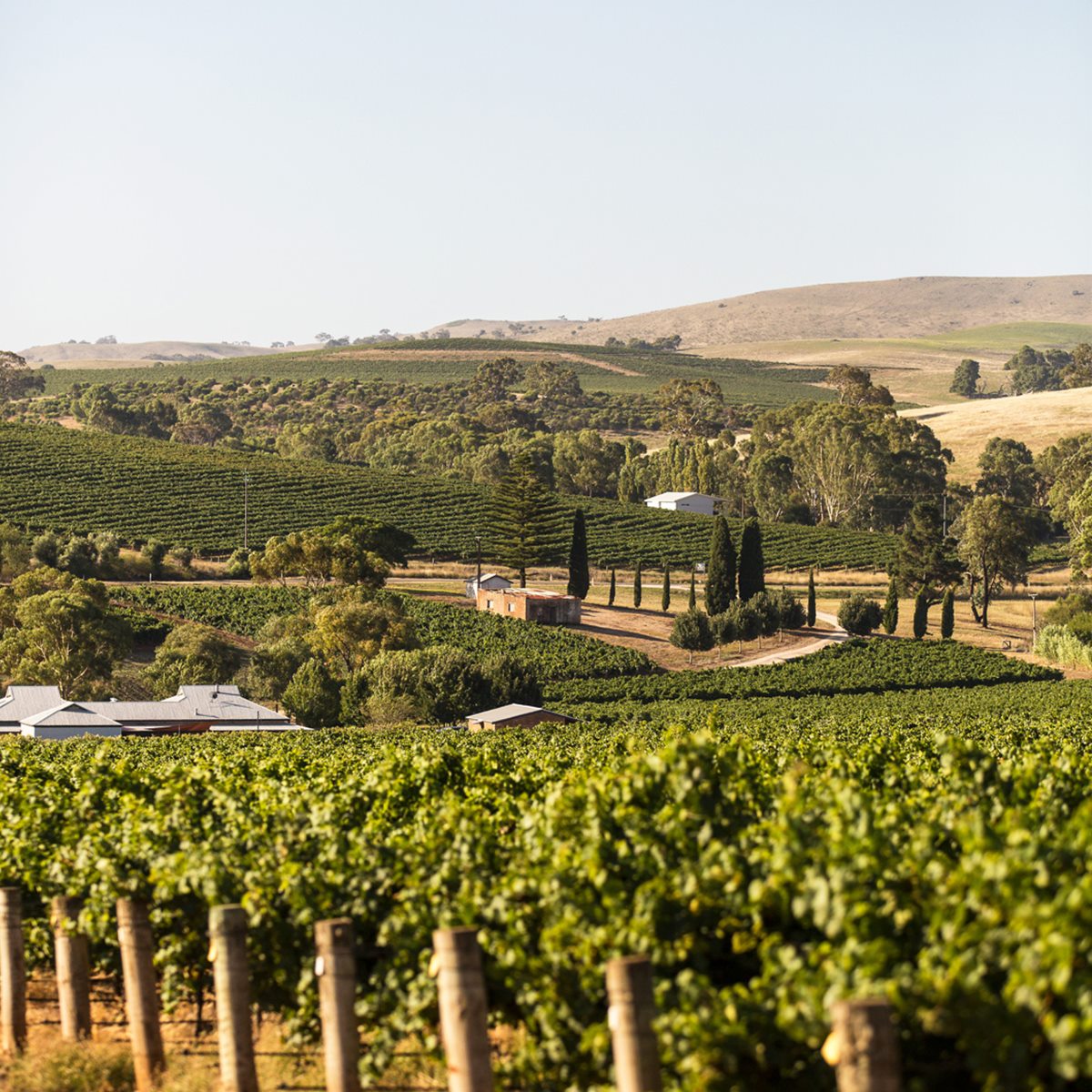 One cannot speak of South Australia without talking about the devasting fires that took place less than two years ago. These destructive blazes wreaked havoc throughout the area not only for the delicate wildlife, burning 300-year-old gum trees to ashes and countless animals, but also for agriculture and the wine industry in particular. Not only did many lose their vineyards, many with vines over 50 years old, but also the season's crop. Beyond the direct loss, smoke permeated the fruit's delicate skin for miles away causing smoke taint and deeming the harvest a total loss for many.
Wine and Dine Safari with Golding Wines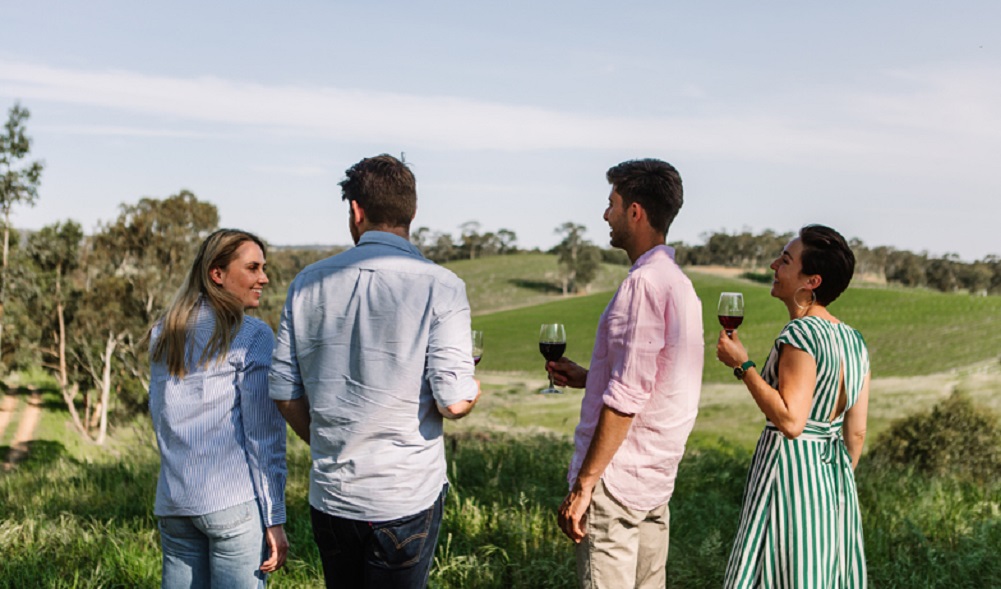 But Australia is a land of resilient people and those losses, although painful, have set the foundation for a triumphant rebound. One such winery that has rebounded after the wildfires is Golding Wines. Set in the Adelaide Hills amongst the rolling landscapes and a patchwork of woodlands, paddocks, and agriculture, the sprawling vineyard of 80 acres produces some of the top mid-priced wines in the region. This is the Adelaide Hills and beyond its bucolic pace and rural beauty is known for their dynamic cool climate wines. Golding Wines produces highly awarded wines including Sauvignon Blanc, Chardonnay, Pinot Gris, Pinot Noir, and Shiraz with exports to the UK, the US, Canada, and several counties in Asia.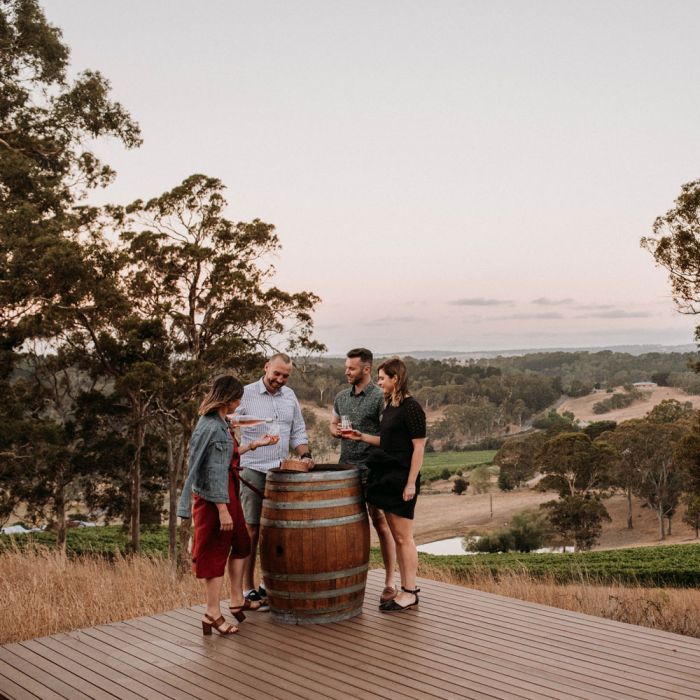 The winery and cellar door location is impressive from the outset, on a winding gravel road with gorgeous exotic gardens more fitting for an aristocrat's English estate. The cellar door and restaurant are in a renovated rustic sandstone barn surrounded by old barrels and tables under canvas umbrellas set up to enjoy wine and artisanal pizza from the outdoor brick oven, located just a few feet away. 
At its core, the wine industry in Australia is built on the backs of generations of immigrants who came to this region often with nothing but ambition and willingness to work hard. Such is the story of the Golding family, whose father started as an apple farmer and later converted his orchards to more lucrative grapes which he sold to regional winemakers. A generation later, after touring Europe and finding his way, his prodigal son returned with visions of creating something bigger and better. Fast forward 30 years later and now Darren and his wife Lucy have stewarded the family business to become one of the most respected wines and winery in the Adelaide Hills.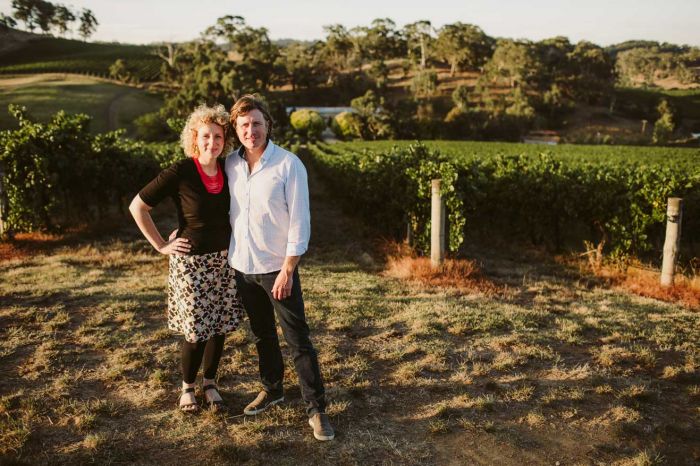 Winemakers Darren and Lucy Golding
The effervescent husband and wife team hosted an exclusive group of guests for an afternoon and celebration of the Adelaide Hills wine culture. The fabulous wine safari traversed through the vineyards to lofty lookout platforms with stunning views over the rolling landscapes of paddocks, woodland, quaint farmhouses, and of course, miles and miles of vineyards in every direction. At each stop the group gathered to hear Darren and Lucy talk about the wines but also about the vintages and share their farming tales. Guests swirled, sniffed, and sipped on their finest wines while noshing on gourmet canapes and taking in the unforgettable views. The safari delightfully meandered through the vineyards and rolling hills and then back to the cellar door.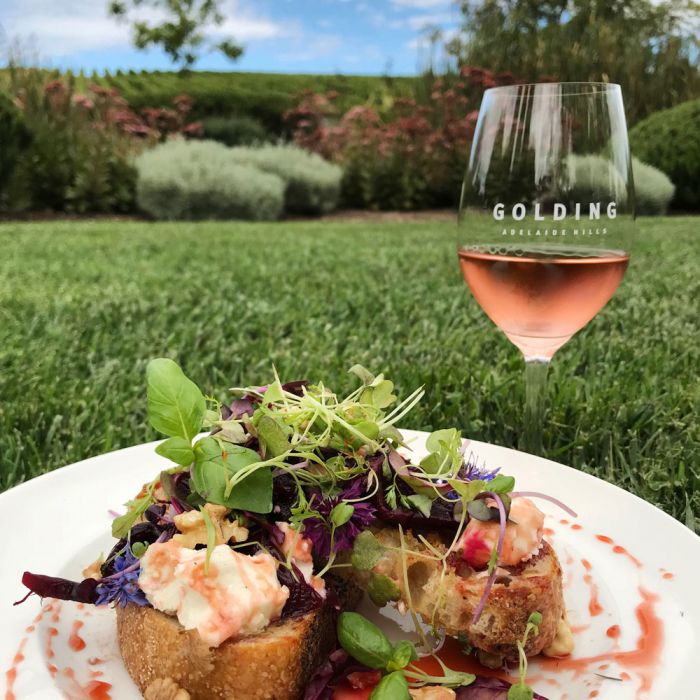 Once back at the cellar door, guests dined on an elaborate long table 6-course degustation lunch created from the local ingredients by their team of talented chefs. The meal was perfectly paired with the Golding's exquisite wines and a copious serving of engaging conversation with fellow guests. The day left nothing to be desired by the forlorn foodie with sunny fall weather, decadent country views, delicious wines, and good company which made it all the more complete.
PENFOLDS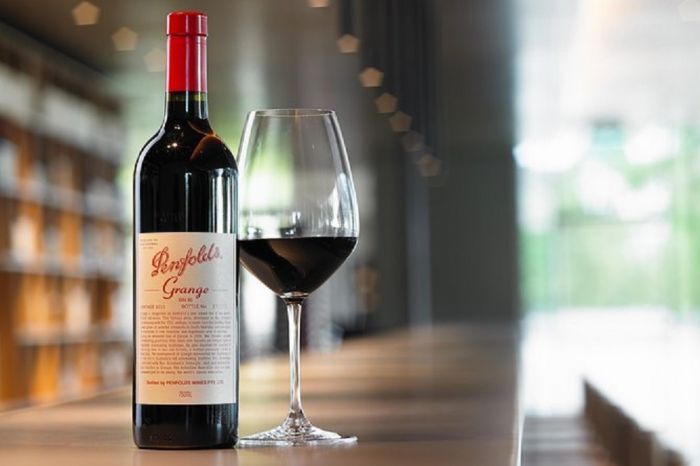 One cannot talk about wine in Australia without speaking about its most prestigious and world-renown wine, the Penfolds Grange. Penfolds is an Australian institution that began in 1844 when Dr. Christopher Penfold and his wife Mary immigrated from England and began producing fortified wines as a health tonic. But in 1951, their German winemaker Max Schubert had another idea which was to create a shiraz blend of the highest caliber worthy of cellaring and that could compete with the Bordeaux's old-world wines. That was a watershed moment that allowed Australian wine to be recognized on the world stage as one of the premiere new world wines. 
The Penfold's Magill Estate sits on a hill just outside of Adelaide and where the first Penfold's vineyard was planted. Today it is a mecca for the wine lover where visitors can explore the working winery and barrel rooms. Tasting Australia hosted several events there including a tour through the heritage-listed winery and bluestone barrel rooms and cellars. The tour culminated with a lunch featuring their Grange Sandwich with smoked Mayura Station Wagyu beef with bone jus for dipping. The paring of Penfold Grange with this gourmet french baguette sandwich only shows the versatility of their wines and that they pair well with good food beyond degustation.   
Dining in the Dark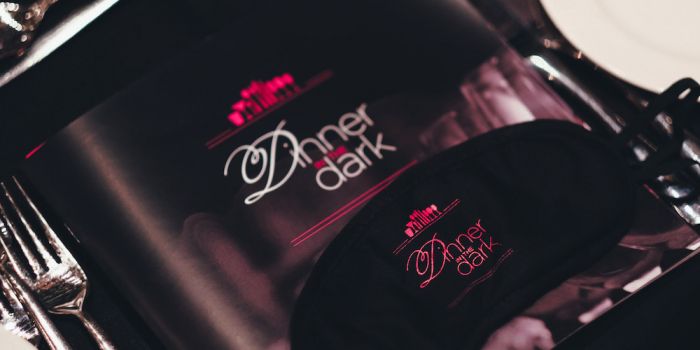 Other events combine the love of food and wine with good causes.  One such event is an action-packed night of good food, great wine, and friendship for a great cause of raising funds for Can: Do 4Kids. The organization gives training and support for visually and hearing-impaired children. The event was held at the National Wine Centre and began in the courtyard filled with regional wines and canapes where old and new friends mingled while being serenaded by mega-talented, The Voice Australia star and Can Do Kids Alumni, Rachael Leahcar.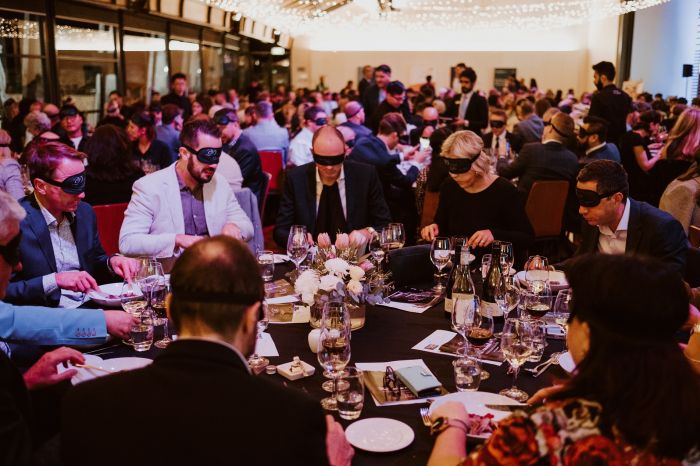 Guests then were treated to a four-course mystery menu using regional ingredients. But this dining experience was an unusual one. Guests dined while being blindfolded, needing to find their wine, cutlery, and ultimately their food without their most dependent sense, sight. It was quite the spectacle, trying to figure out the ingredients of each course and to find one's way around the table.
Credit: Evelina Katarzynski
This type of dining accentuates the senses of taste and smell, it also truly helped all empathize with how those who have lost their sight must navigate in a world made for the sighted. The meal was exquisite and paired with exceptional region wines by the winemakers who joined each table. The event culminated with a fascinating auction where the deep-pocked guests competed for bragging rights with their winning bids. The event raised over $100,000 for this most worthwhile cause. 
Tasting Australia Airlines Kangaroo Island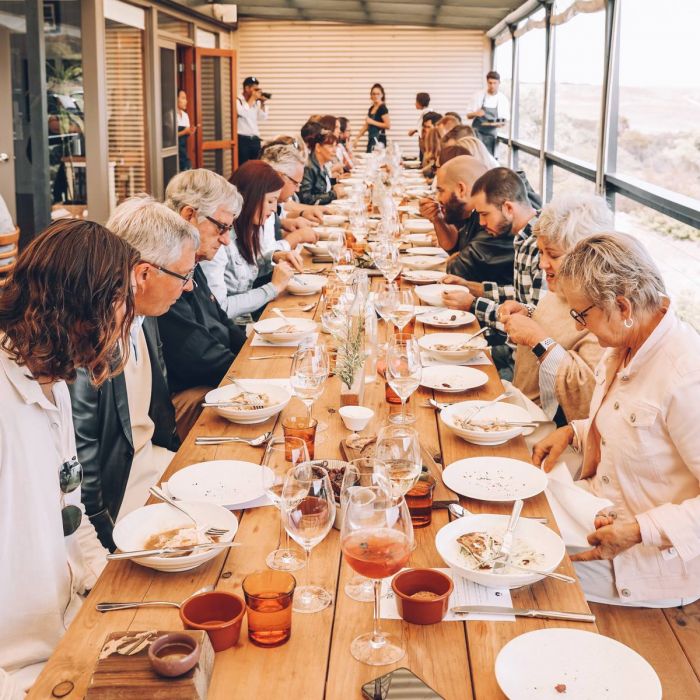 The experiences to be had during Tasting Australia range from a quick food stall lunch at Town Square to an extravagant overnight stay at a five-star winery feasting on gourmet cuisine and world-class wines. One over-the-top experience was the Tasting Australia Airlines which took guests on a series of culinary adventures to the outer reaches of South Australia on a private chartered flight.
The Tasting Australia Kangaroo Island adventure was a sublime full-day epicurean odyssey on a champagne flight to the nearby island. Kangaroo Island was devastated by fires as well with many of the island's 50-year-old vineyards suffering a total loss as well as several of the island's hotels. But again, these are resilient people who talk more about the rebuilding efforts than they do the losses.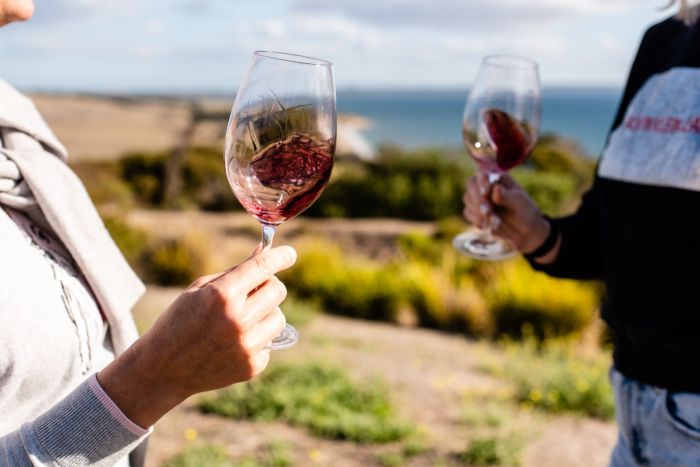 Credit: Megan Coles
One such winery that was devastated was The Islander Estate. The expansive vineyards and winery were sadly a total loss. Yale Norris, partner, and winemaker spoke about the impact of the fires and plans to rebuild. Islander Estates was founded by Jacques Lurton in 2000, a French winemaker who brought his Bordeaux style, heritage, and process for making wine to this remote island on the opposite end of the earth.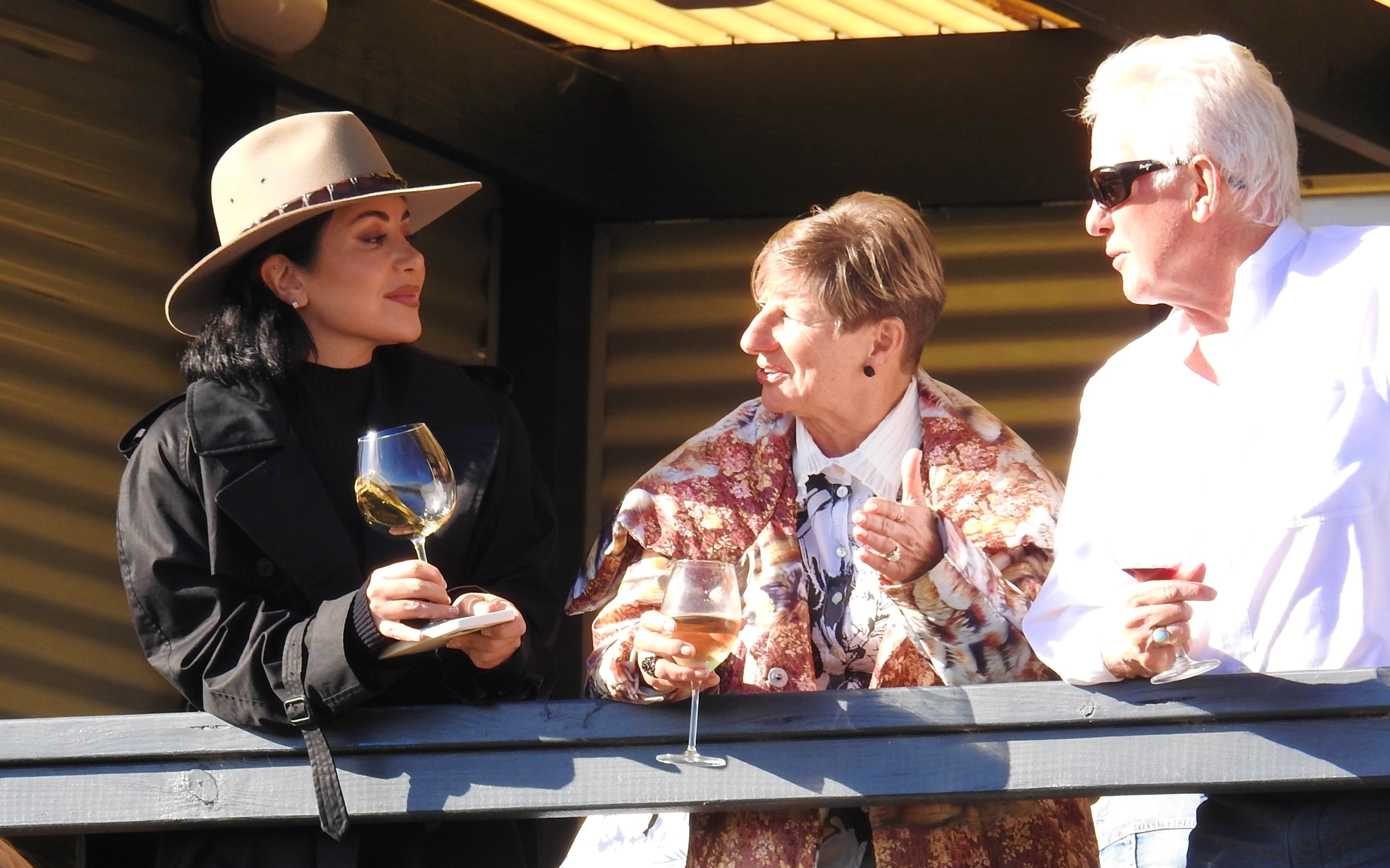 The venue for the afternoon was Sunset Food and Wine and could not be more stunning, set on a clifftop overlooking the rocky coastline and Kangaroo Island's American Beach. Guests enjoyed canapés on the sunny terrace while tasting the exquisite range of wines from the Islander Estate.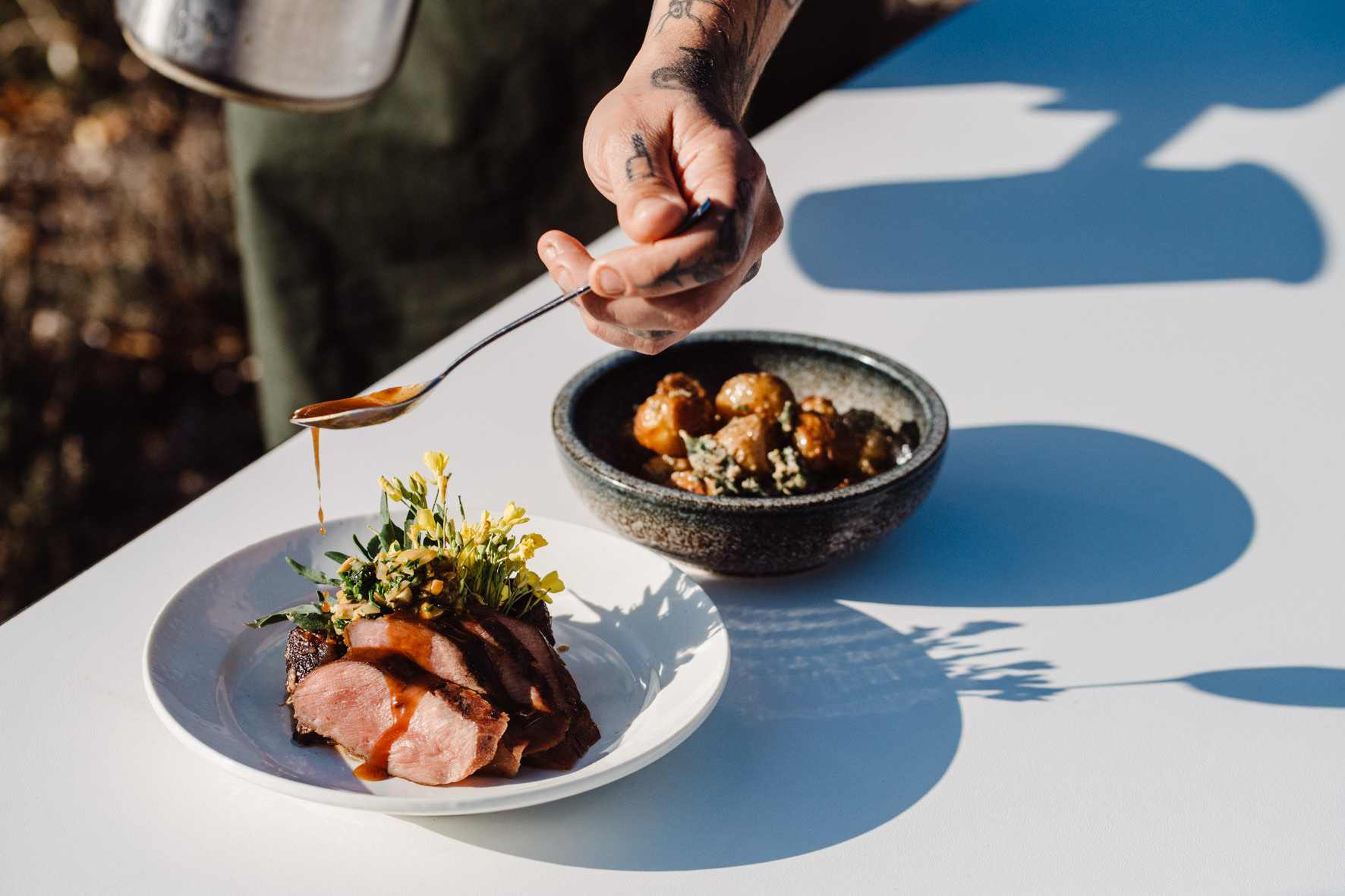 Credit: Megan Coles
Guests then participated in a long table lunch created by a powerhouse of celebrity chefs and some of the best culinary talents in Australia including Palisa Anderson from Sydney's Chat Thai, Duncan Welgemoed from Adelaide's top restaurant Africola, Matt Stone from Melbourne's Future Food System and local talent and venue's owner and executive chef, Jack Ingram. The menu was exceptional, focusing on farm-to-table, paddock to plate, and sea-to-dish gourmet fare from sustainably sourced Kangaroo Island ingredients.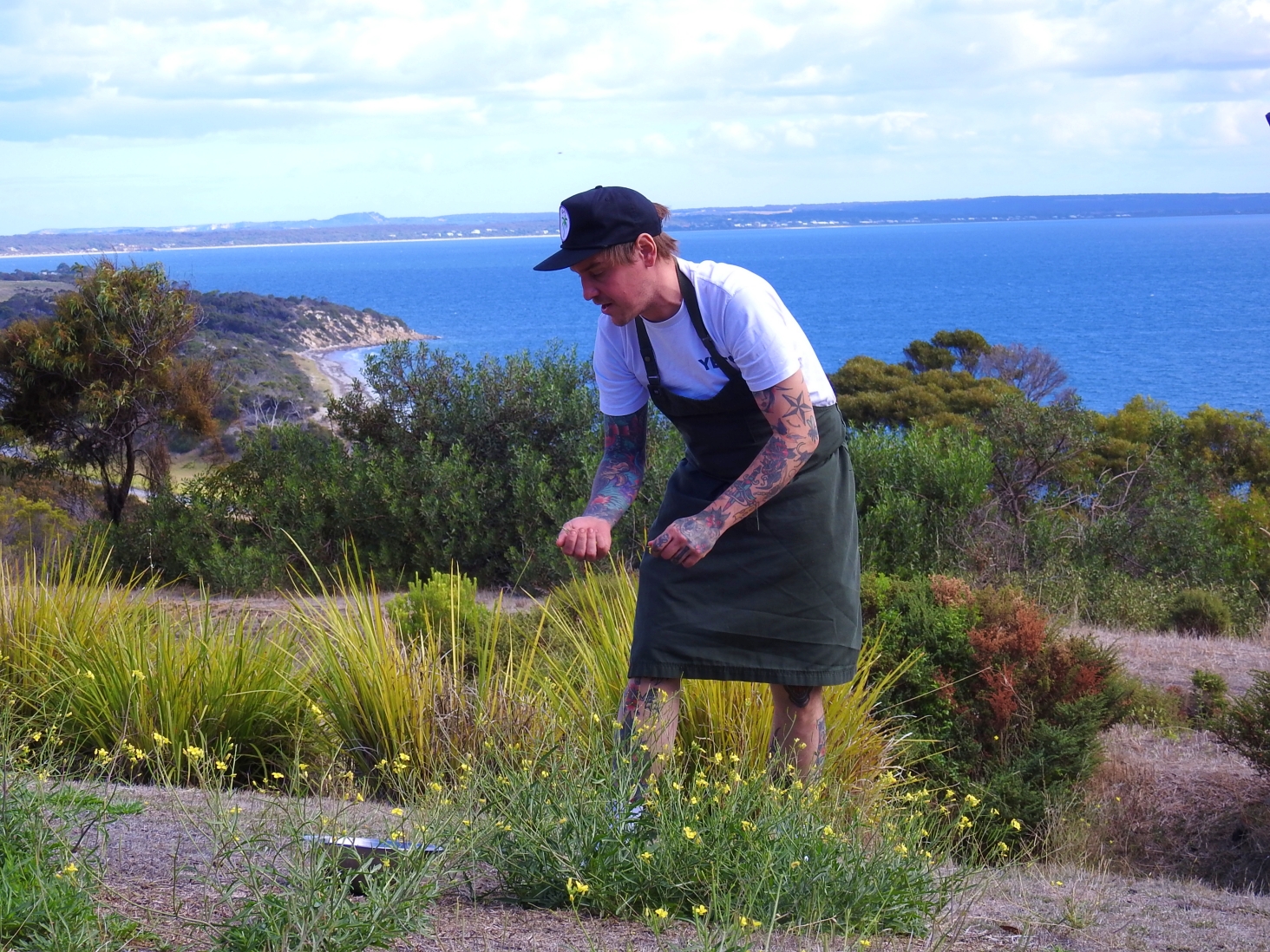 Chef Matt Stone foraging for herbs
Pliasa Anderson's Kangaroo Island crayfish with coconut and rice, eaten by hand in a bettle leaf, Duncan Welgemoed's grilled abalini with smoked butter and seaweed and Matt Stone's Kangaroo Island Lamb with herb picked from the gardens just minutes before. All of these laudable dishes were then paired with top-notch South Australian wines. The day was pure delight and one that these privileged guests will cherish well beyond their return private flight to Adelaide.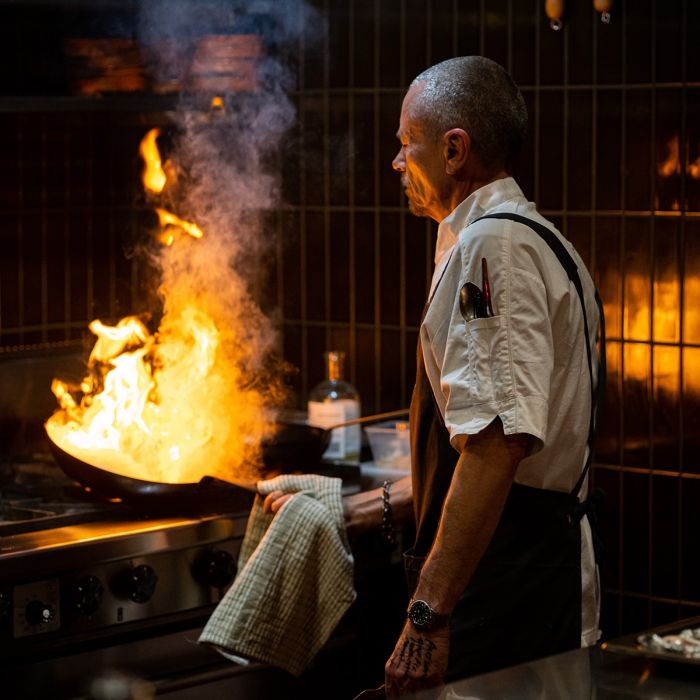 Tasting Australia – Adelaide is one of the most prestigious culinary events in Australia and with good reason. The festival offers 10 days choc-full of a range of exceptional eating experiences showcasing the best of the region's food and wine offerings. For the foodie, it is well worth the trip to explore the best epicurean pleasures that South Australia has to offer. 

Published at Thu, 27 May 2021 01:28:16 +0000