Hawkins Homestead Farm is a small farm with big dreams
Alabama residents and owners of Hawkins Homestead Farm, Rachel and Brandon Hawkins, did not grow up farming.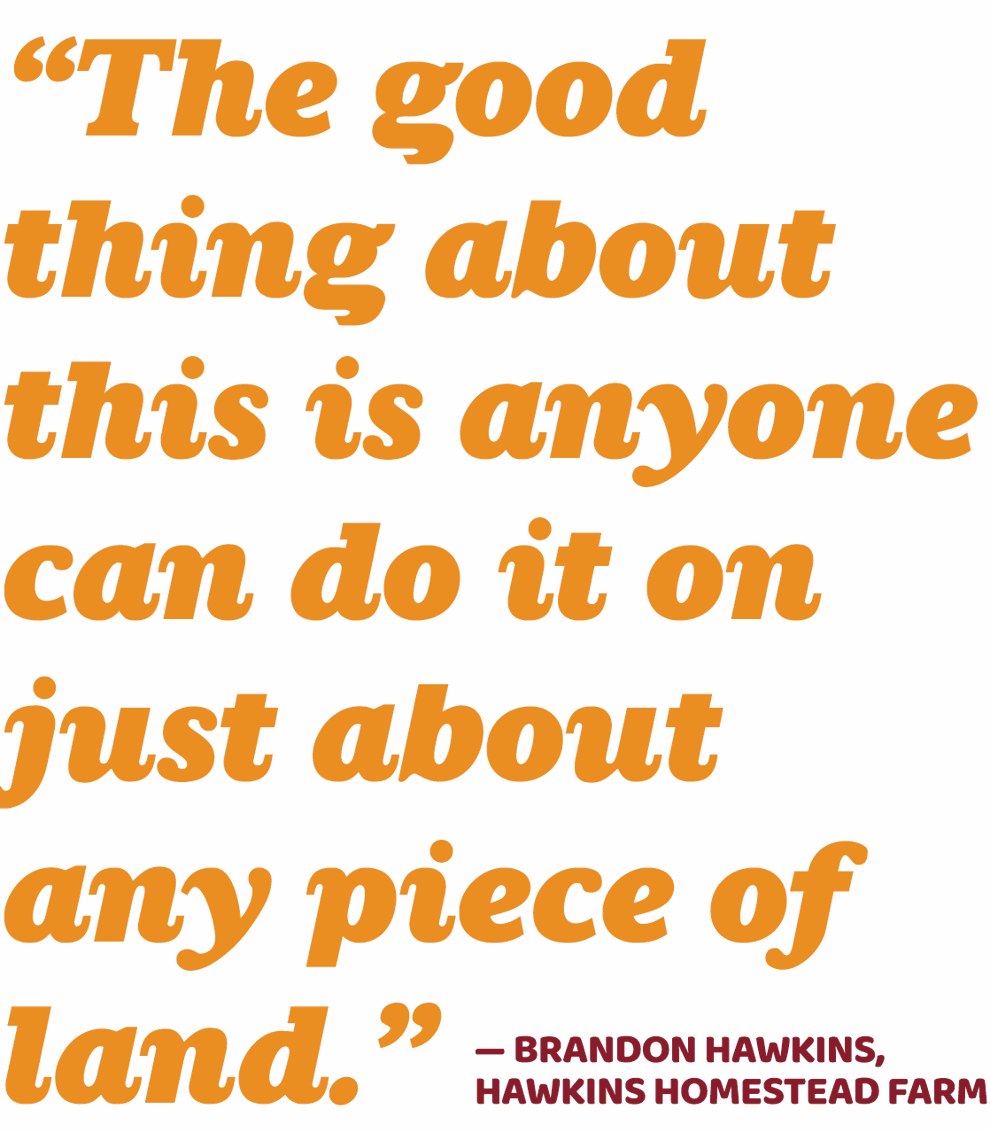 "We're city people," Rachel says, smiling. "When we got to a place where we had the space, we started a family garden."
What began as a simple backyard garden has grown into a thriving CSA, which stands for Community Supported Agriculture. The Hawkinses raise vegetables, herbs, chickens and turkeys. From their bounty, they also produce jams, jellies, salsas, pesto, sprouts, bath products and even insect repellents. Their delivery service offers fresh baskets of produce to 25 household subscribers each season. It takes intensive planning, membership surveys and hard work each year. Some days, as items are being harvested by Rachel, Brandon comes behind her to replant immediately.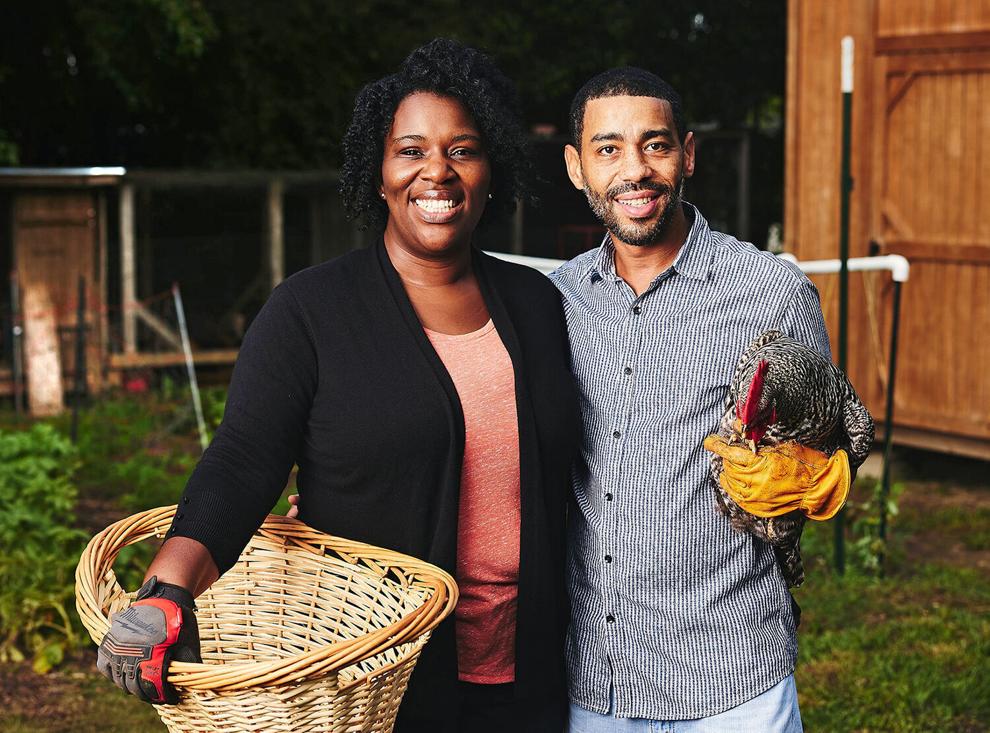 The most amazing part? All of this is done on a quarter of an acre of land in Kinsey, Alabama.
"The good thing about this is anyone can do it on just about any piece of land," Brandon says.
Farmers should feel right at home in Kinsey, nestled in the southeast corner of Alabama. Many of the 2,200 residents of this small town are farmers who grow corn, peanuts and cotton commercially. But the Hawkinses do things just a little differently. Rather than row crops stretched across a large expanse of land, the farming couple use different methods and setups to achieve their goals.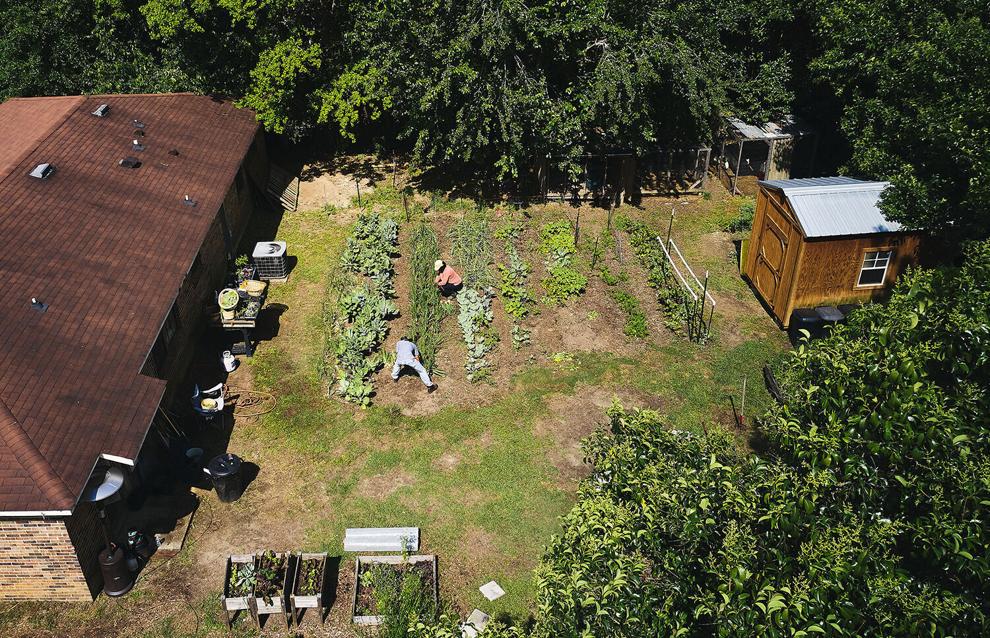 The Hawkins Homestead Farm is sectioned into different raised beds and spots for their animals. This small, backyard farm is bathed in shades of green and warm sunshine. Their permaculture oasis includes chickens that are raised for both meat and eggs. Once they don't need the security of the brooder, birds enjoy the great outdoors. They scratch, bask in the sun, flop in their dirt baths and receive treats of fresh organic herbs and vegetables in addition to their organic feed. No hormones, antibiotics or steroids are ever used. Their used bedding and manure go into the compost pile to fertilize the gardens.
"We got our chickens from Piggly Wiggly during their Chick Days," Rachel says, referring to the nearby grocery store's promotion to sell young chickens. "We learned from other farmers and read a lot of books."
The Hawkinses started their journey toward backyard farming in Buffalo, New York. As they made their way down south over the years, they always supported local farmers, including CSAs similar to theirs while living in North Carolina.
"Before we were farmers, we were customers," Brandon says.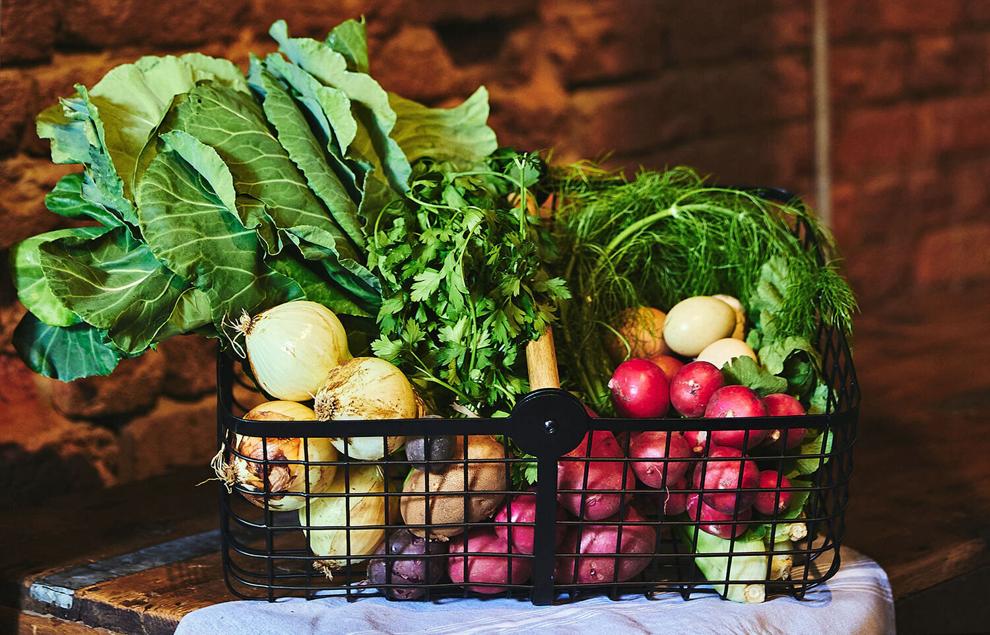 CSAs deliver big on goods and gratitude
The Hawkinses started gardening for themselves. Family, friends and neighbors asked if they could purchase their produce. They were excited to share their success with their community and decided to start selling at the local farmers' market. It dawned on them they could easily transition to offering a CSA. Customers can go on their website and purchase an eight-week subscription each season. The size and cost of the basket of produce depends on family size and hunger level. They also offer add-on options of jams, jellies, meat and eggs.
The couple deliver the orders right to their customers' door for eight weeks. Once a member, customers can keep a lookout for the Hawkinses or simply leave a cooler on their front porch on Mondays, an arrangement set up with the onset of COVID-19. They look forward to having the opportunity to regularly interact again with their customers, whom they consider integral partners in their business. Payment is required in advance so the farmers can get to work planting and harvesting to meet the demand.
As a farm partner, customers experience the highs and lows of agriculture. When the conditions are right, the basket might include extra goodies. When the hens aren't laying many eggs in the winter, they aren't available as an add-on. This seemingly simple partnership can give customers a glimpse into the life of a farmer. Showing these highs and lows creates a rich appreciation for the people who work in agriculture to produce our food, lumber and fiber.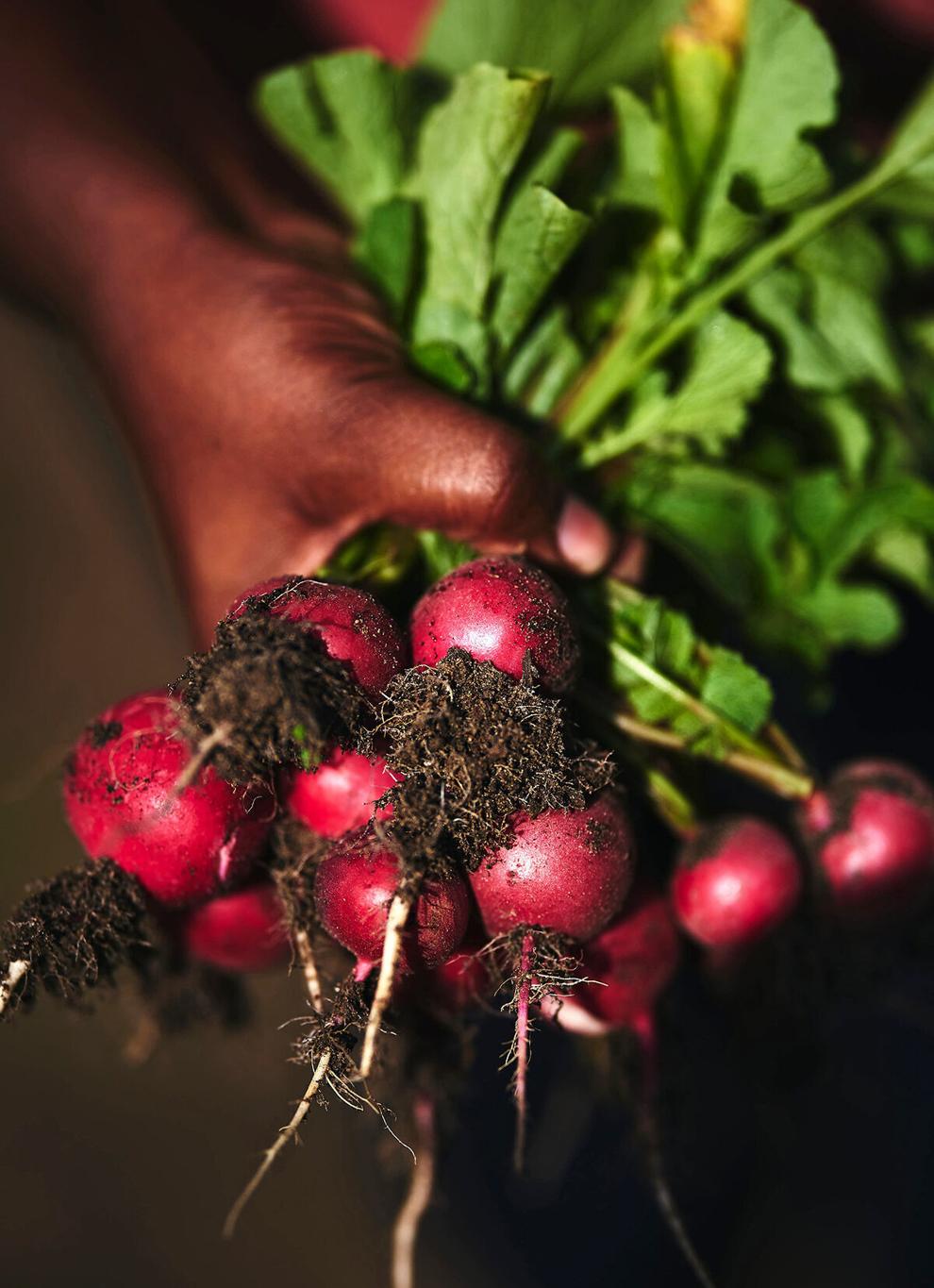 The farming couple is frequently asked what is included with each basket. In Alabama, temperatures reach the 70s as early as February, so produce is ready for harvest in time for the spring season. Customers can expect carrots, herbs, potatoes, radishes, beets, greens, peas, onions, tomatoes, peppers, squash, okra, cucumbers and beans. The specialty crop that will be included this year is an heirloom variety of pink celery.
Customers must wait out the summer months before receiving their fall share. The Hawkinses use the summer months to focus on transplanting tomato clips and greenhouse gardening versus planting anything new from seed into the land.
"It's just too hot and requires too much water to reliably grow produce, though a fw hardy items will last continuously year-round," Brandon says. They will wait until the early fall to start planting items targeted to peak in time for the fall CSA basket. Fall offers tomatoes, okra, cucumbers, herbs and some greens, plus eggplant and pumpkins.
Even if you are not a farm partner, some individual items can also be ordered online and shipped to your home. The Hawkinses also take advantage of the many farmers' markets in the area.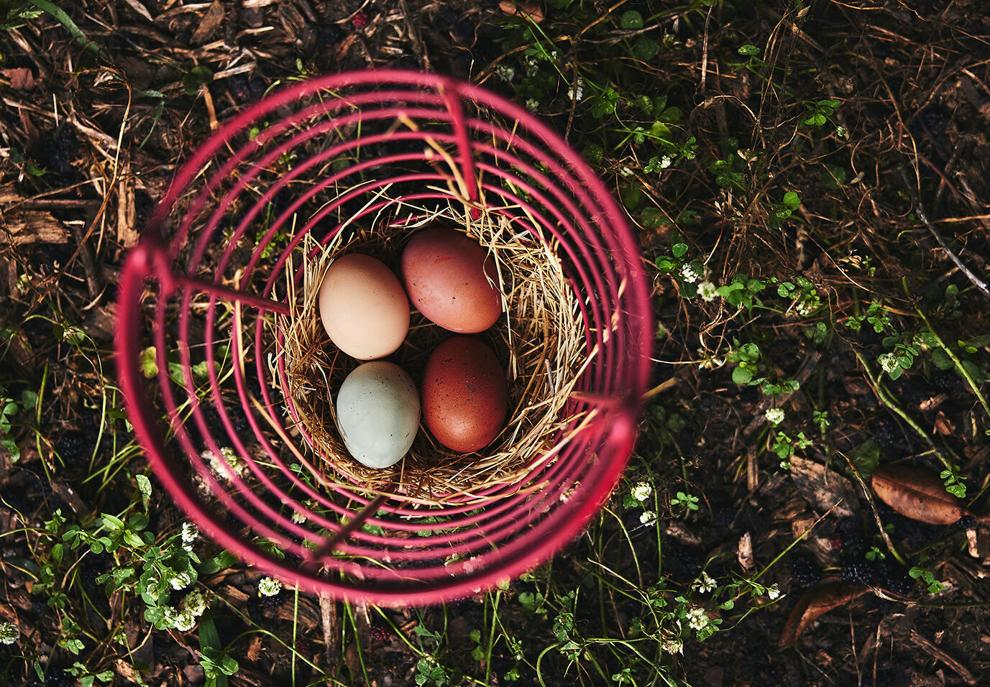 The Hawkins way
In larger cities, the idea of an organic CSA delivery service might not be that unusual. But the Hawkins Homestead Farm is unlike anything else in the area. The wiregrass region (southern Georgia, southeastern Alabama and the Florida Panhandle) is dotted with farms.
Throughout history, agriculture has shaped the present and future and remains the largest industry in the area. Nearby Dothan is known as the peanut capital of the world. Cotton was king for many years until an infestation of boll weevils forced farmers to try raising peanuts. Another neighboring city, Slocomb, is famous for their tomatoes. Turpentine and lumber have long been harvested from the pine forests in the area. The Hawkinses are building on this tradition by using their small piece of land to provide products to their community.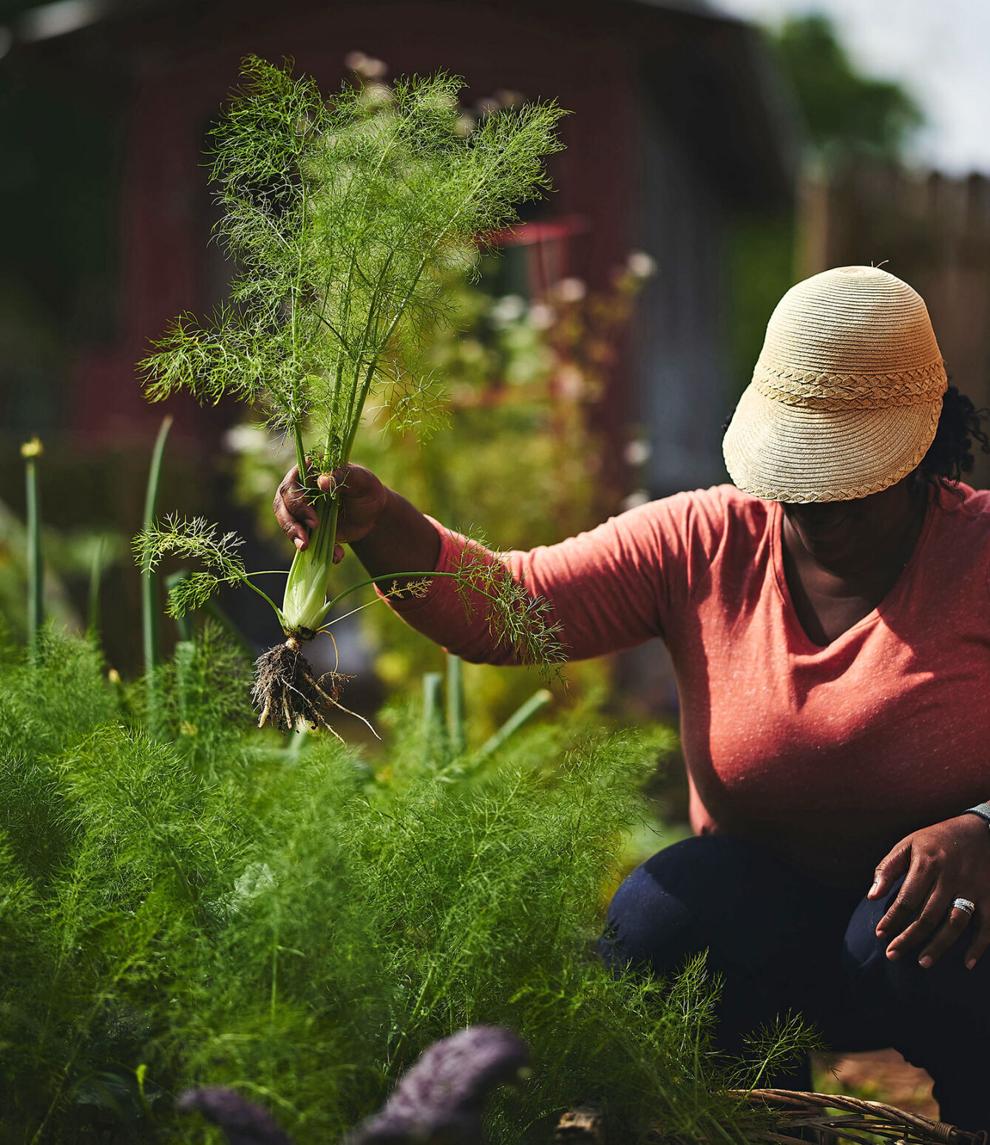 Keeping the farm chemical-free is important to the Hawkinses. Their farm is Certified Naturally Grown and is in the process of being USDA-certified organic. The designation of being Certified Naturally Grown means that the Hawkinses are committed to never using synthetic herbicides, pesticides, fertilizers or genetically modified seeds (GMOs) and agree to pay membership dues and allow inspections to retain the certification. Their produce includes heirloom varieties grown from USDA-certified organic, non-GMO seeds. Even seed potatoes and sweet potato slips are organic.
"We grow everything from seed in our nursery," Brandon says.
"It's sustainable," Rachel adds. "People were looking for things like this, and we are happy to provide it to our community."
Adding to the sustainability of the farm, the Hawkinses use crop rotation, no till beds, cover crops and wood-chip mulch. These methods allow the soil to retain nutrients. When the soil is healthy, the plants are healthy.
Great care is taken to deter unwanted pests in ways that safeguard the land. Synthetic products are never used. Instead, the Hawkinses use organic methods including sprinkling food-grade diatomaceous earth on their produce beds. Diatomaceous earth is a fine sedimentary rock powder made from the fossilized remains of hard-shelled diatoms. It produces an irritating environment for a variety of pests, which encourages the pests to move elsewhere. A dash of cayenne pepper in the beds discourages squirrels and rabbits from digging up the delicious produce. Essential oils, such as cedarwood, don't smell inviting to pests. Organic neem oil — derived from the seed of the neem tree — controls insects throughout multiple stages of their lives. Sometimes they will simply remove the pests by hand from the plants.
"It's slow, but it works," Rachel says. Personally, her chemical sensitivities make her even more invested in this natural process.
Brandon adds, "It defeats the purpose to grow food from the soil and then put chemicals on it."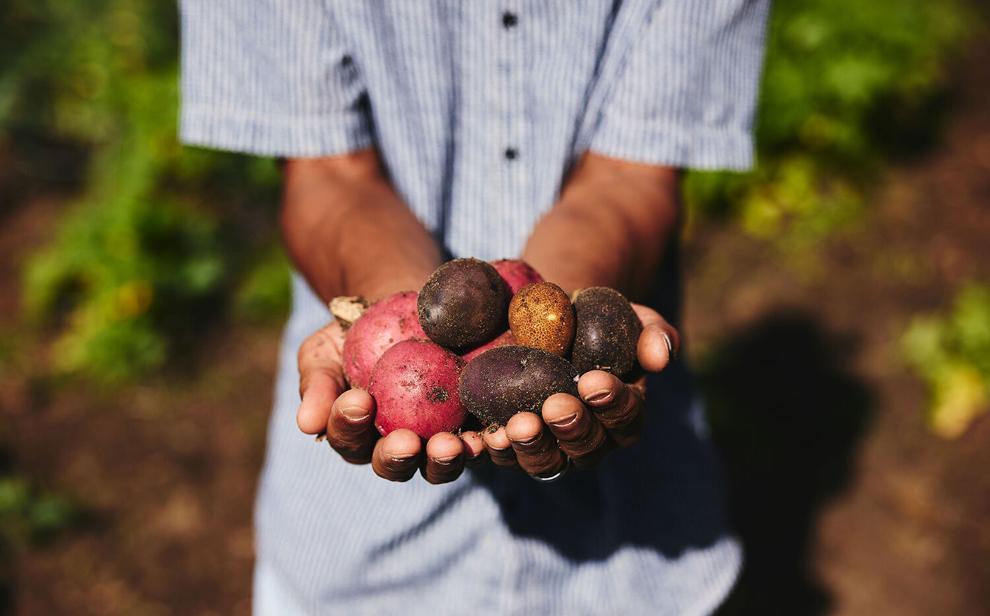 An even bigger, brighter future imagined
Like any small business, the economic component is also an appealing factor in maintaining the backyard farm. The Hawkinses make money from their delivery service and also save money at the grocery store. It might seem hard to believe that just a quarter of an acre can produce so much food, but the Hawkinses are up to the challenge of proving just that. Back in December, they gave themselves a farmer's challenge: Every single meal their family ate had to include ingredients from their backyard. They chronicled this journey on their website's blog, complete with photos of the delicious meals they prepared.
Even more growth is in the future for the Hawkinses. They envision a full-service farm and are looking to expand their acreage in Kinsey. Tunnel houses and greenhouses will eventually allow them to produce year-round. Currently, because of the pandemic, visitors are not allowed to come to their property, but they would love to someday have a "you-pick" area for the community to enjoy. They are also considering trying their hand at keeping honeybees.
Providing education is another important component to their work and future goals, and part of that message includes encouraging minority farmers. Rachel takes advantage of her website and social media feeds to deliver this message and share recipes, and she would like to expand to provide even more educational opportunities.
Try urban agriculture for roof-to-table meals
An Alabama master gardener, Rachel volunteers dozens of hours each year to provide reliable, research-based answers to fellow gardeners. Her outreach also includes workshops and classes to educate others about sustainable agriculture, how to start a CSA, and the ways CSAs enrich a community. By sharing what they've learned during their agricultural journey, the Hawkinses are not only feeding their neighbors but also leading the way for others to follow suit in their own backyards.
The Hawkinses are equally passionate about supporting other local food sources and educating the public and their customers about the importance of buying locally. Recently, the couple drove from local farm to local farm collecting items to supplement their weekly subscription basket. They stopped by Birdsong's Berries for ripe strawberries before dropping by the Olive Fruit for olive oil and balsamic vinegar and Working Cows Dairy, the only USDA-certified organic dairy in Alabama, to gather heavy cream.
"The purpose of promoting other local producers is twofold," Brandon says. "The farmers get to see an increase in revenue, and the people are exposed to products and businesses they may not have known about."
Says Rachel, "We have always been supportive of local farms, and we wanted to grow food for ourselves and for our friends and family."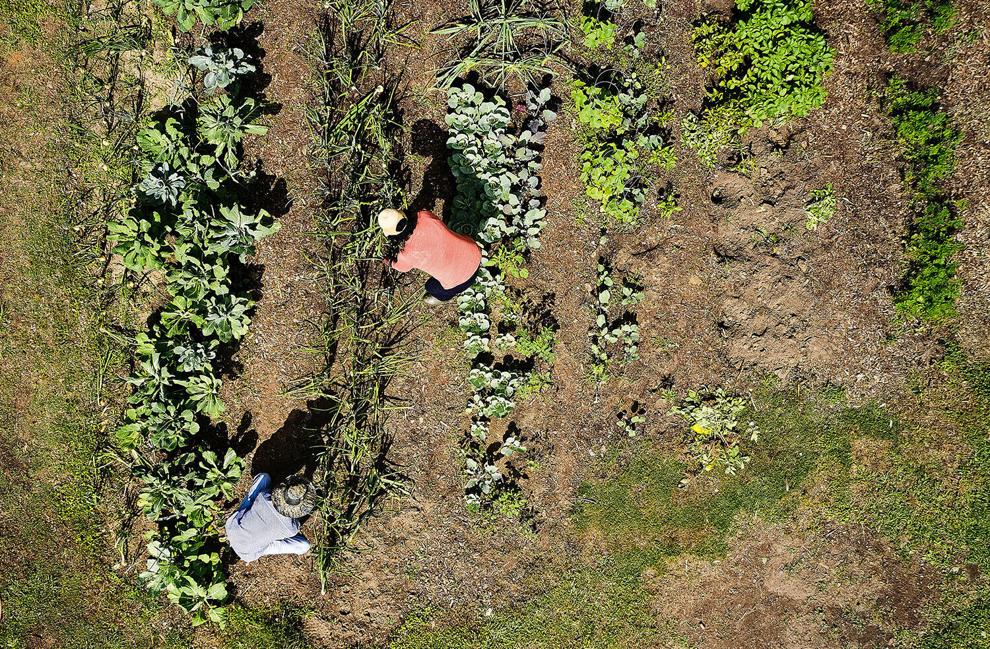 Published at Mon, 10 May 2021 11:00:00 +0000
Article source: https://www.nwitimes.com/lifestyles/food-and-cooking/feast-and-field/read/hawkins-homestead-farm-is-a-small-farm-with-big-dreams/article_60eb9f1a-e813-5074-80d5-734ef02b78a2.html