Grieving couple donate to help parents who suffer the loss of a child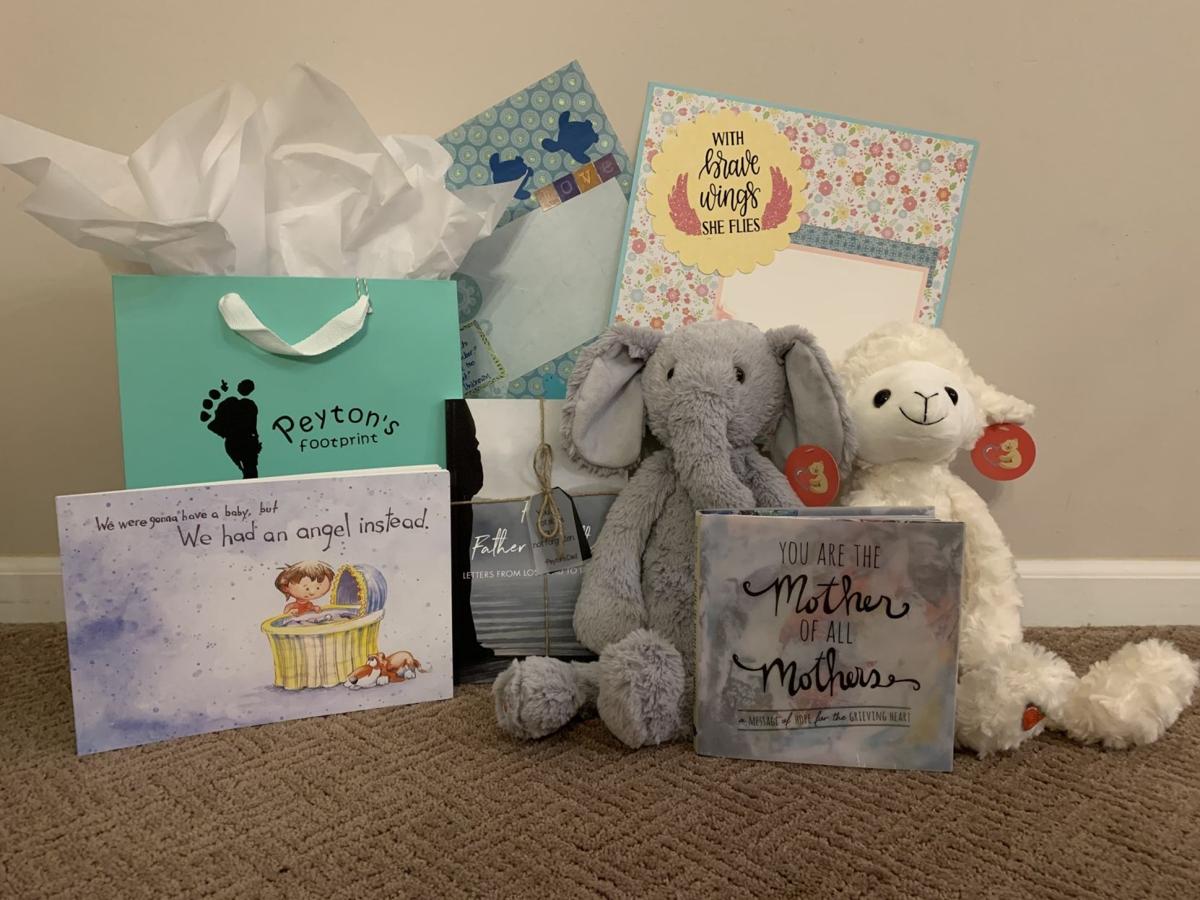 A grieving couple donated to Franciscan Health Crown Point to comfort others who lost an infant.
Crown Point couple Kaitlyn and Andy Govert lost their daughter Peyton Jean at 25 weeks gestation. They decided to honor her memory by giving books, heartbeat recorder stuffed animals and pre-made scrapbook pages to Franciscan Health Crown Point. They also made a donation to the fetal maternal medicine office there.
1:14 WATCH NOW: Meijer donates to Franciscan Health Michigan City Center of Hope to help sexual abuse survivors
"This was made possible by our friends and family who wanted to help us honor Peyton. We decided the best way to do that was to help other families who were grieving the loss of their baby," Kaitlyn Govert said.
0:38 WATCH NOW: Riding Shotgun with NWI Cops: Justin Dyer preview
She works for Franciscan Health as a physical therapist at Franciscan Crown Point Outpatient Rehabilitation. She said they wanted to show their love for Peyton during a heart-wrenching time of sorrow and loss by giving to others.
"I would tell parents not to be afraid to seek help if they think they need it, and to be kind to themselves," Kaitlyn Govert said. "It's an unbelievably hard experience to go through."
The stuffed animals they donated to the maternal fetal medicine office are equipped with recorders that hospital staff can use to record a baby's heartbeat for the family to keep in perpetuity.
"We were given the gift of Peyton's heartbeat in a lamb, so we wanted to make sure all parents had this if they wanted it," Kaitlyn Govert said.
The donations are expected to last at least a year.
They gave scrapbooking supplies after labor and delivery nurses put together a scrapbook with photos of their time with Peyton. They also gave books to help comfort grieving parents and explain what happened to siblings.  
"The books are a wonderful addition to our bereavement program and will bring comfort to patients suffering a loss," said Toni Gershman, nurse manager at the Family Birth Center.
+2 WATCH NOW: NWI Business Ins and Outs: Tapas Cafe expands, Rapid Fired Pizza closes, Jamba Juice, Gloria Jean's, Chesterton European Market, ice cream shop, boutique open
Published at Fri, 07 May 2021 16:45:00 +0000
Article source: https://www.nwitimes.com/news/grieving-couple-donate-to-help-parents-who-suffer-the-loss-of-a-child/article_be67c4f4-38ef-5b96-9612-1ddef4a2adfa.html