Glamping Gets Gorgeous at Getaway Blake Brook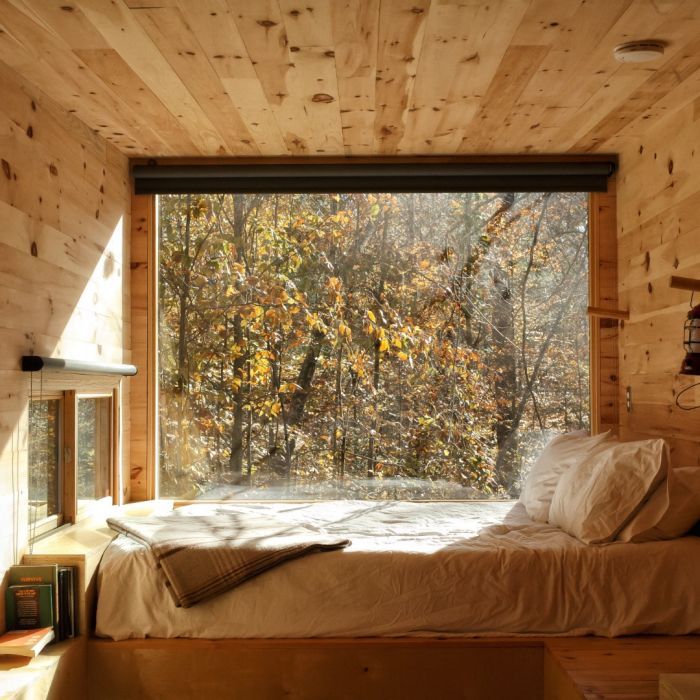 Getaway
Sometimes the best things in life are also the simplest.  
We found that out firsthand when we spent a weekend at Getaway Blake Brook, a collection of tiny cabins tucked in the woods of Epsom, New Hampshire where visitors come here for a glamorous, unplugged escape to a tiny home away from it all to decompress from work, disconnect from technology and take in the simplistic beauty of nature.
Located just 90 minutes north of Boston, the year-round, pet-friendly property offers 31 one-bed cabins and 12 two-bed cabins. Each cozy 140 to 200-square-foot cabin comes complete with a comfortable queen bed with down comforter, an equipped private bathroom with shampoo, conditioner and body wash, a fully stocked kitchen with two-burner stove and mini-fridge, a cellphone lockbox (if you dare to part with your phone), fire pit with grill grate, picnic table and even a few books.
All of the cabins have heating and air conditioning, but they do not come with TVs and trust us, you won't miss it. There is limited cell service and no WiFi forcing you to take time to disconnect. You'll be glad you did.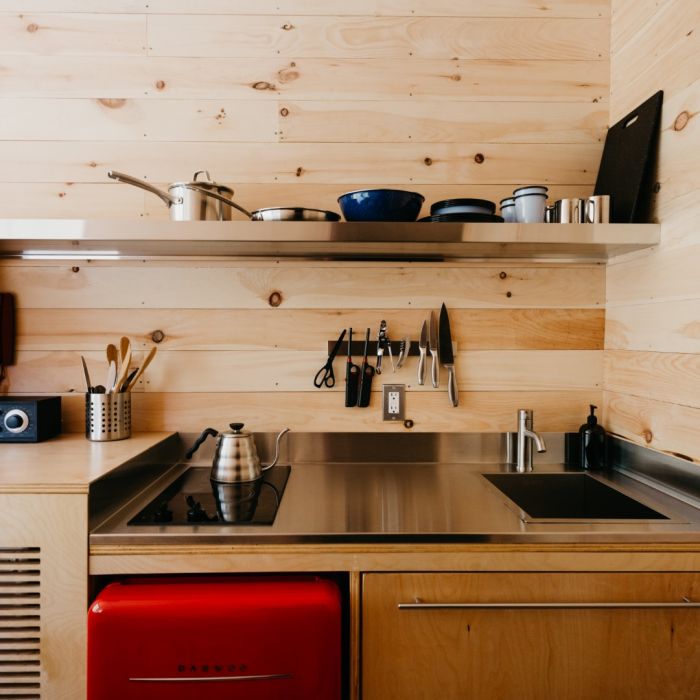 Getaway
When it comes to the outdoors, there is so much exploring to do in the area that you can come here for a weekend getaway or enjoy a weeklong escape. Lake Winnipesaukee is about an hour from the property for swimming, boating, and fishing, but even closer to Getaway Blake Brook, you will find Northwood Lake, Oak Hill hiking trails and Bear Brook State Park just a short drive away. Be sure to stop by the farm-to-kettle Blasty Bough Brewing Company (a quick five-minute walk from the property) for a craft brew of favorites like Blasty Bough Amber or Boonie-Cruiser IPA.
A week before the date of your arrival, you will receive an email notifying you of the Outpost address, what's included in your cabin and suggested items to pack and prepare for your stay. You won't find out which cabin you get until the day of arrival, but you will be alerted of your lockbox code and a link to download the Outpost map of the property. Once you arrive, you can almost feel all of the stress start to melt away.
There is no front desk, which makes the self-check-in and check-out processes flawless. Just park right outside your cabin, enter the code and let the relaxing begin. Inside, the beautiful glamping cabins take advantage of the natural beauty of the area with wood, metal and glass finishes. There is an enormous picture window next to the queen bed allowing you to enjoy an incredible view of the stars at night and wake up to a gorgeous sunrise in the morning.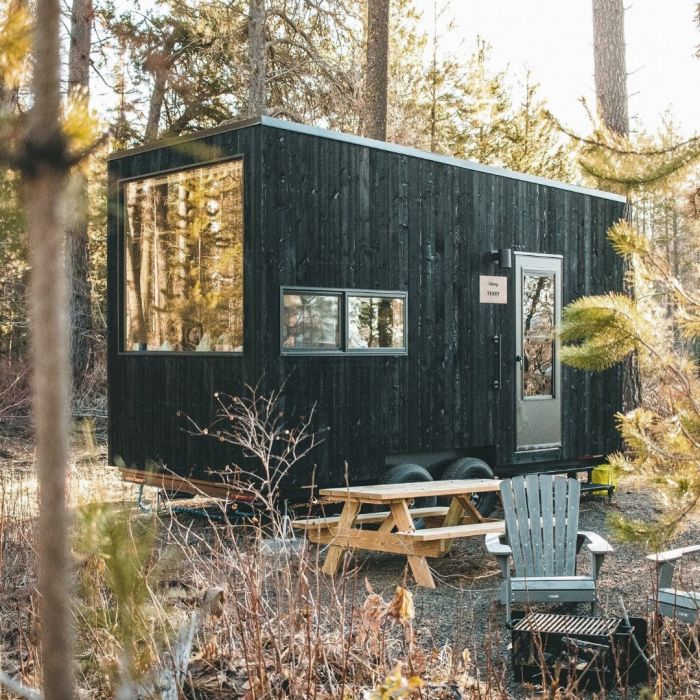 Getaway
Jon Staff came up with the simple concept of Getaway – providing an escape for city dwellers to enjoy a simpler pace enjoying the natural beauty of the great outdoors – after he burned out from a stressful job at the young age of 25. Staff quit his job and decided to hit the road in an Airstream trailer where he realized the work-life, nature-city balance was critical to his emotional wellbeing, productivity, and happiness (something we all learned during the recent pandemic).
After graduating Harvard Business School, he and college friend Pete Davis launched Getaway with their first cabin in southern New Hampshire. Since then, the Getaway collection has rapidly expanded to now include Outposts just a short drive from Atlanta, Austin, Boston, Charlotte, Chicago, Cleveland, Dallas, Houston, Los Angeles, New York, Pittsburgh, Portland, Raleigh, San Antonio, and Washington DC.
For more information, visit https://getaway.house/.

Published at Wed, 09 Jun 2021 03:01:36 +0000