Exploring Edinburgh and Beyond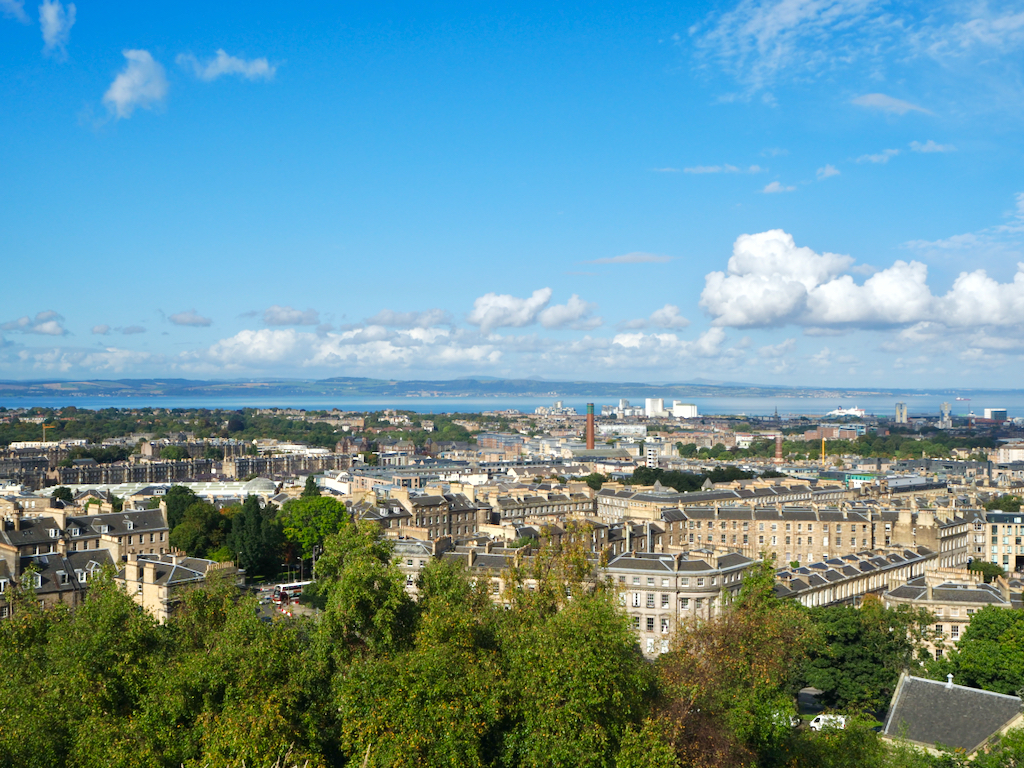 Columbia Hillen
Boasting both medieval and Georgian architecture, a royal palace, numerous galleries and museums and a castle atop an extinct volcano, there's certainly no lack of choice for visitors to Edinburgh.
Not to mention other interesting attractions within easy travelling distance.
As Scotland opens its arms to visitors again, here are some highlights to enjoy.
Calton Hill offers panoramic views over the city, including Edinburgh Castle in the background. Photo by Columbia Hillen
Edinburgh Castle
Probably the most eye-catching building associated with Edinburgh, this castle towers high above Scotland's capital city. The two most valuable items protected inside are the Crown Jewels, also known as the Honours of Scotland, comprising gold, silver and precious gems, a priceless crown, sceptre and a sword; and the Stone of Destiny, an ancient symbol of Scotland's monarchy, used for centuries in the inauguration of its kings. Don't miss The Great Hall with its giant beams resting on stones carved with heads and symbols such as the thistle – a badge of Scotland. Here are displayed weapons and armour including the dreaded Lochaber axe. Visitors can also see the 'Prisons of War' vaults where even Caribbean pirates were held captive.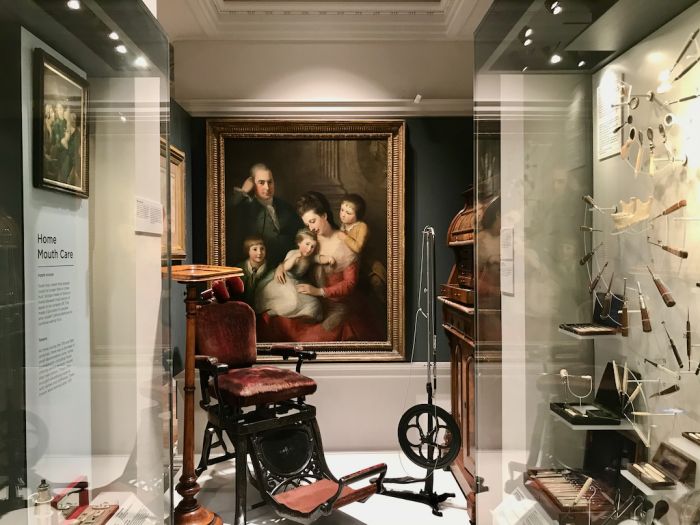 Some of the esoteric artefacts at Edinburgh's medical museum. Photo by Columbia Hillen
Surgeons' Hall Museums
Edinburgh does not lack for museums and art galleries, including the National Museum of Scotland, The Writers Museum and the Scottish National Gallery but I enjoyed its medical museum most of all. Comprising three separate sections – pathology, surgery and dentistry, it houses thousands of artifacts dating back to the 1600s. From parasitic worms once used as 'diet pills' to amputation knives, from a portion of tattooed human skin to 18th-century dental forceps, there is something for everyone interested in the world of medicine. Some may find it gruesome, I found it fascinating. There's even a section on Sherlock Holmes, including a letter from author, Sir Arthur Conan Doyle, crediting Royal College of Surgeons of Edinburgh Fellow, Dr Joseph Bell, as the inspiration for the wily, deerstalker-wearing detective.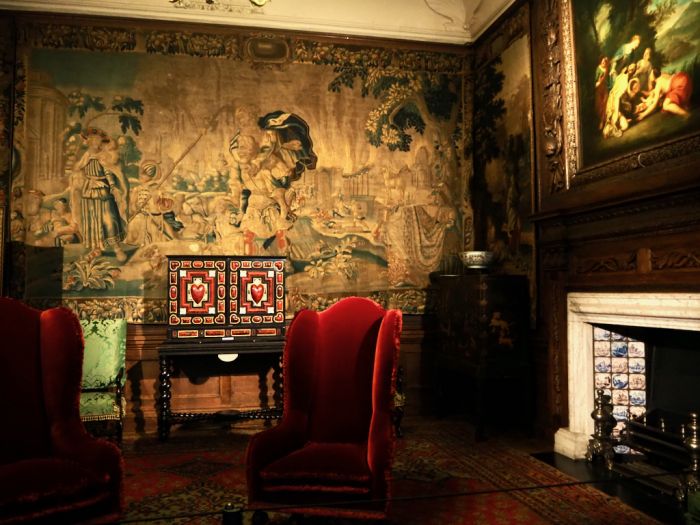 Columbia Hillen
Palace of Holyroodhouse
At one end of the city's 'Royal Mile,' with Edinburgh Castle at the other, this is Queen Elizabeth's official residence in Scotland. While the palace is chock-a-block with paintings tapestries and period furniture, it is also the site of a famous murder. It was here as Mary Queen of Scots sat eating her dinner that armed men broke in and fatally stabbed her companion beside her, David Rizzio, her Italian secretary. Other palace highlights include the State Apartments featuring beautiful plasterwork ceilings and the oak-paneled Throne Room featuring a pair of thrones, commissioned for King George V in 1911. Don't miss seeing an embroidery created by Mary Queen of Scots during her captivity under her cousin, Elizabeth I. Beside the palace, overlooked by dramatic Salisbury Crags, is the medieval Holyrood Abbey and the Queen's Gallery where exhibitions from the Royal Collection are hosted.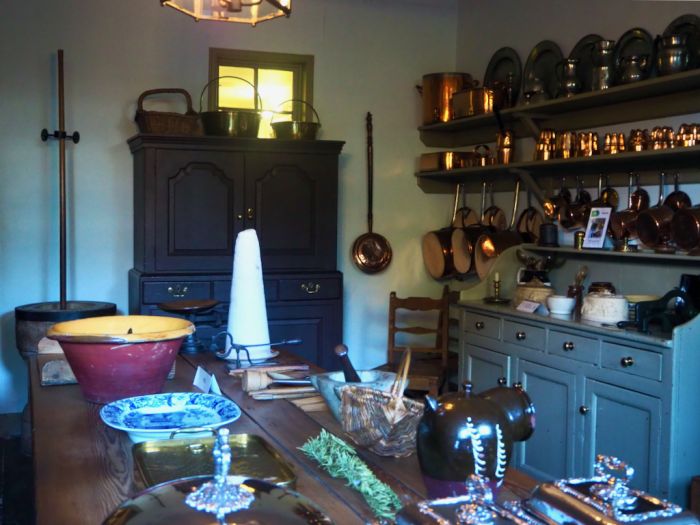 Fully-equipped kitchen at the Georgian House. Photo by Columbia Hillen
The Georgian House
This elegant property on Charlotte Square in the center of Edinburgh is an enjoyable way to gain insights into upperclass life in the city over the last three centuries. Built in the 1700s, this three-story house has been lived in by successive wealthy individuals including a clan chieftain, a minister, a lord and a marquess. Visitors wander from the kitchen to bedrooms, wine cellar to dining rooms with guides explaining the background of fine collections of paintings, costumes, period furnishings and porcelain, silver and glass ornaments. Seeing the servants quarters 'below the stairs,' you will also understand how hard life was for them and the conditions they worked under.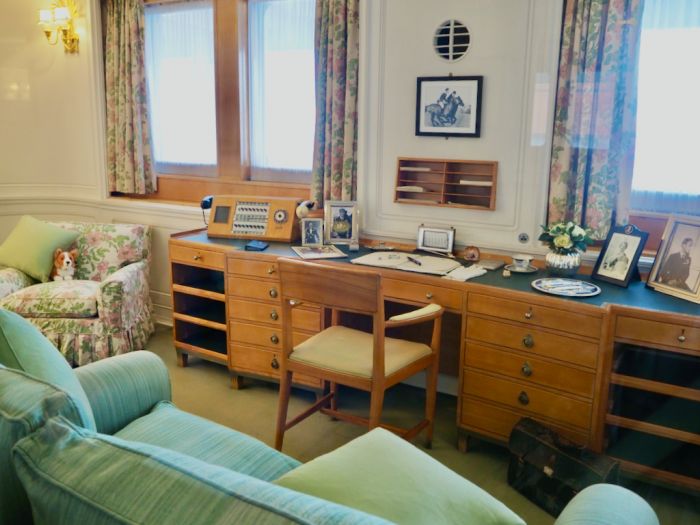 Notice the Queen's favorite dog peeping out from the sofa. Photo by Columbia Hillen
Royal Yacht Britannia
An impressive ship now open to the public, this yacht was once used by the extended English royal family from 1954 until 1997. Visitors can tour its five decks including Queen Elizabeth's bedroom and dining and drawing rooms which hosted grand receptions for presidents and prime ministers worldwide. The 1936 racing yacht, Bloodhound, once owned by the Queen and her late husband, Prince Philip, is berthed alongside it, as is a Rolls-Royce Phantom V car used for special state occasions.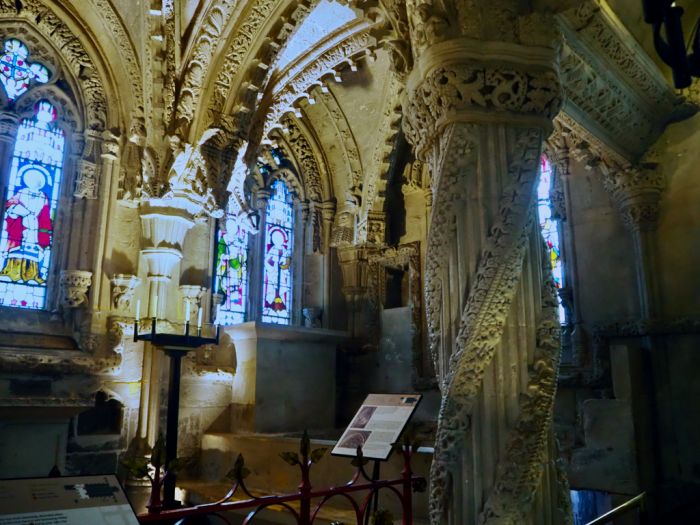 Author Dan Brown made the iconic Rosslyn Chapel world famous. Photo by Columbia Hillen
Rosslyn Chapel
Made famous by author Dan Brown's best-selling novel, 'The Da Vinci Code,' as the final resting place of the Holy Grail, this intriguing 15th-century building situated just seven miles from Edinburgh is awash with intricate and mysterious ornamentation. Practically every stone surface is carved, with hundreds of individual figures and scenes, ranging from a farmers wife rescuing a goose from the jaws of a fox to knights on horseback, the Seven Deadly sins, even and an angel playing the bagpipes and Lucifer hanging upside down, bound with rope, one of many Masonic symbols. Nature plays a key role in the chapel with carvings of native and exotic flowers and plants including aloe vera, ferns, curly kale, daisies, lilies, roses and oak leaves. Watch out for the Green Man, a pagan figure with vines sprouting from his mouth to represent growth and fertility.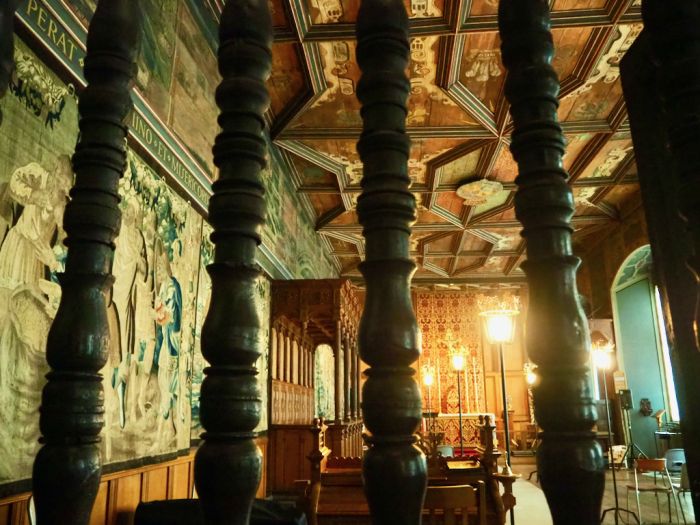 Colorful tapestries and beautifully carved furnishings adorn Falkland Palace. Photo by Columbia Hillen
Falkland Palace
One of Scotland's finest Renaissance palaces, this was an important place for Scottish nobility and a favorite retreat for Mary Queen of Scots who said it reminded her of the chateaux of the French Royal Court where she grew up. Reflecting its colourful history bullet marks can be seen on its towers, reminders of previous attacks. It is located in the heart of charming Falkland village, featured in the TV series, 'Outlander,' and is less than an hour from Edinburgh. Beyond its grand entrance of turrets and archway, there is much to explore, including three hectares of grounds with an ancient orchard and a physic garden with Renaissance-era herbal remedies, the oldest tennis court in Britain from 1539, royal apartments with painted ceilings, centuries-old portraits, furniture and embroidery and a special 'tapestry corridor' featuring the work of 17th-century Flemish artists. Don't miss the secret door in the library.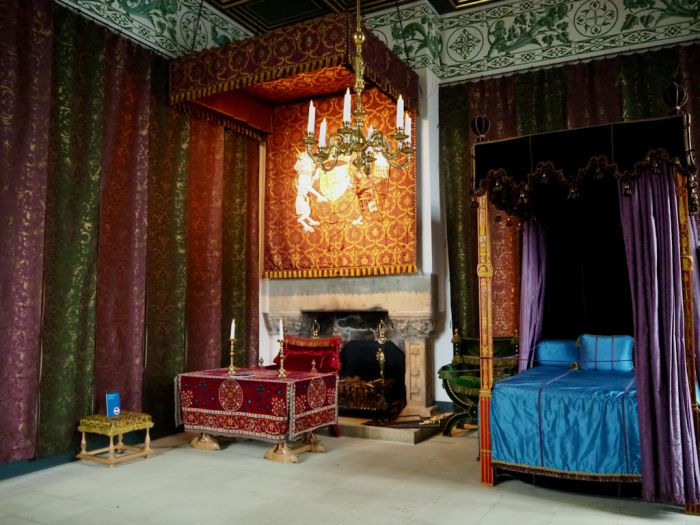 Keeping a castle warm is no easy matter. Photo by Columbia Hillen
Stirling Castle
Surrounded on three sides by steep cliffs, this 15th-century castle is one of the largest and most important in Scotland, with kings and queens crowned here. An easy 38-mile drive from Edinburgh, it features the Royal Palace, one of the best-preserved Renaissance buildings in the UK and the Great Hall, used for feasts and pageants. The castle is also home to seven hand-woven tapestries based on the 'Hunt of the Unicorn' created in the Low Countries in the early 1500s. Children will delight in seeing costumed guides enacting the roles of bodyguards, court officials, maids of honor and servants, as well as dressing in period costume and playing medieval instruments in the palace vaults.
Robert the Bruce (the fellow on the horse) reached great heights in Scottish history. Photo by Columbia Hillen
Bannockburn
The Battle of Bannockburn in 1314 was a major landmark in Scottish history in which an outnumbered army under Robert the Bruce defeated an invading English force led by King Edward II. To celebrate that victory, a special visitors center located less than an hour from Edinburgh near the battle site hosts a series of films and exhibits depicting those historic events. Using 3D technology, the 'Bannockburn Experience' re-creates the sights and sounds of the medieval battle, as well as illustrating strategies, weapons and armor. The center also explores the stories of people who fought and debunks common myths about what happened. A special interactive game allows groups to re-create the event on a virtual battlefield.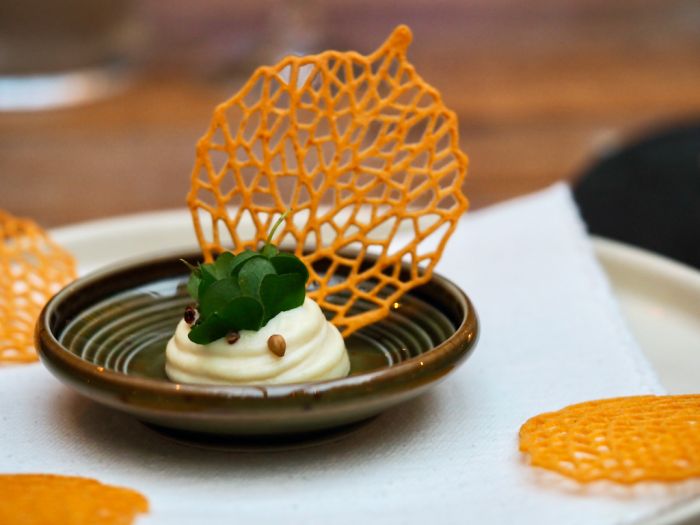 Creative food presentation alone at Aizle makes your mouth water. Photo by Columbia Hillen
Aizle restaurant 
Scotland's culinary culture is attracting much international praise and this particular restaurant reflects just why. Entering Aizle – Scots for 'ember' – is like walking into a giant glasshouse resplendent with plant life, on tables, in corners, even hanging from the ceiling. Located in the Garden Room at The Kimpton hotel in downtown Charlotte Square, everything oozes naturalness, from simple seating to rattan lampshades. Outside, a classical Georgian exterior. Inside, a glass-topped central courtyard, a tranquil oasis. The menu is eclectic. Try the seven-course taster. Our opener comprised sweet potato, redcurrant, grains, aged beef tartare, egg yolk, kohlrabi, crab, apple and wasabi. Another dish creatively combined mushrooms, pumpkin muscade and black truffle. And it's certainly the only restaurant I know that serves sea buckthorn kombucha. 

Published at Thu, 03 Jun 2021 02:48:00 +0000