Bahamas: A Personal Journey on IYCâs Loon MegaYacht & Flying on a Private Magellan Jet.
It looked like a 180 foot white cloud, floating on clear, turquoise water, but it was the Loon, one of the popular, awards-winning charter yachts of IYC — International Yacht Company. To many in the working press – including me– who are not as familiar with the yachting life as others, we experienced living four days on this megayacht, having been flown to Nassau on a private Magellan jet.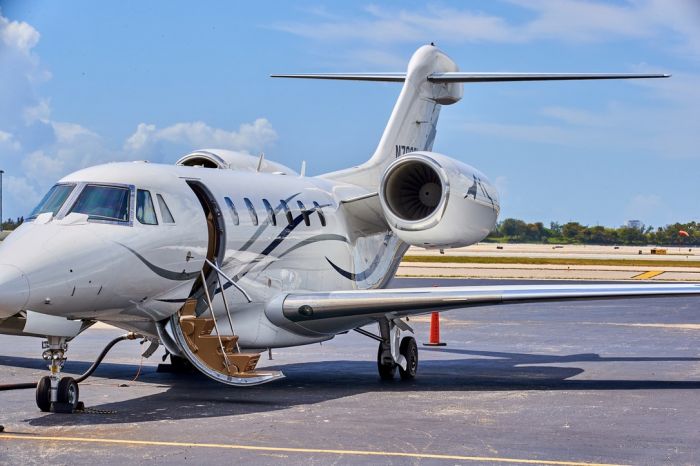 Magellan Jets
Magellan Jets and IYC have recently partnered, bringing remarkable access to the worlds of both private jet and charter megayacht travel. Such travel allows for unique exploration of areas not usually accessible by ordinary transportation.  We experienced this type of travel for four transformative days, waking from a winter of Covid isolation, to again experience some unique adventures emerging from the Caribbean blue. 
Walking onto the IYC yacht was like walking through the wardrobe doors of Narnia: moving, and oddly with quickened step, from one reality into another. It became less of a press trip, and more of an unexpected learning experience –  as we learned by doing and seeing — sights that few others actually see, unless they travel in this mode.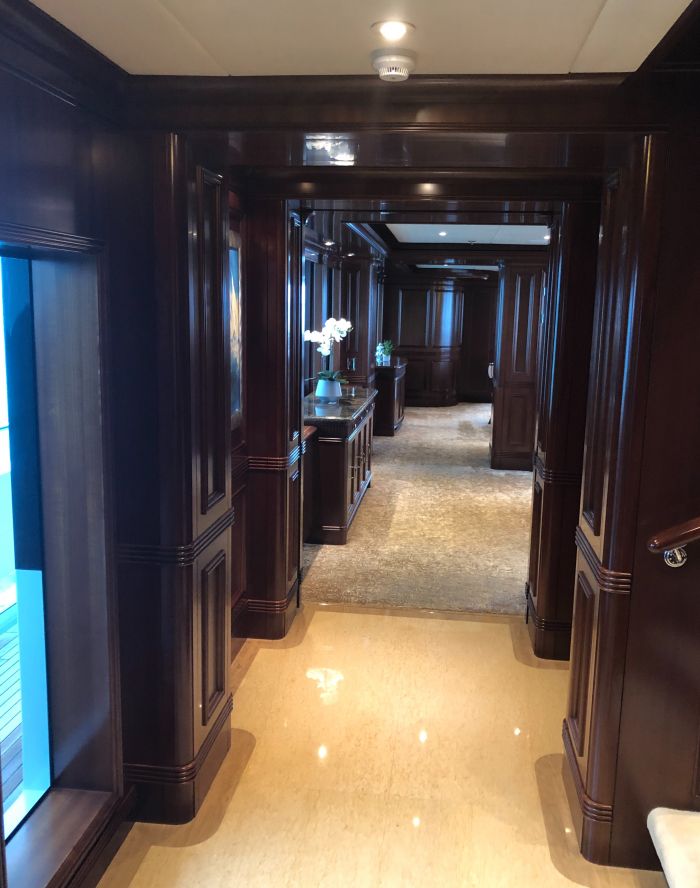 Susan Kime
Also, for a few days, we lived a blessed life where deadlines were left elsewhere, and where anxieties of the being the first time on Yamaha Wave Runners, Sea Bobs, water skis, wakeboards and kayaks were also left behind. 
Part of the joy of charter yachting is being on the water with such multiple water toys available for use.  The first day, we were taken from the Loon megayacht, (priced at $50M USD when new a few years ago) to a $2M tender/speedboat. We then went far from anywhere and played with these toys.  We lived in the moment, an existential, memorable experience especially since, to many, it was our first press trip in a full year.
On that day and on days to come, we would explore and marvel and explore more.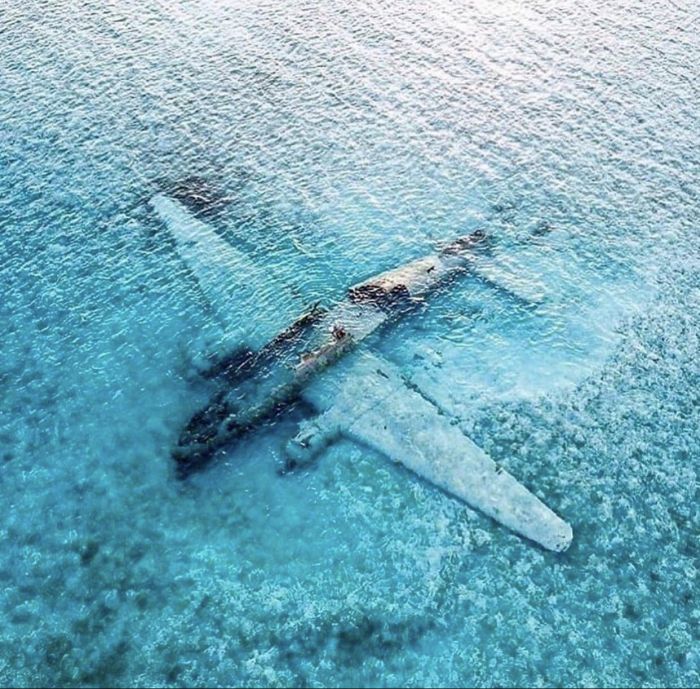 Wikipedia
Adventure #1 –  Near the Exumas, and below the turquoise water, we saw the skeleton of Pablo Escobar's drug running plane. Now lying peacefully on sandbars in about 10 feet of clear water off Norman's Cay in the Exumas, it crashed in the late 1970's with smuggled drug cargo. I swam to it, and stood on the wing of the plane, before snorkeling down to see more. I noticed the many schools of striped fish swimming near me, resplendent with black and fluorescent yellow stripes. They looked at me as I looked at a crashed fuselage now decorated with coral and seaweed.  I had never seen a 50-year-old crashed plane in clear blue water, now the peaceful home to luminous fish, coral, and seaweed.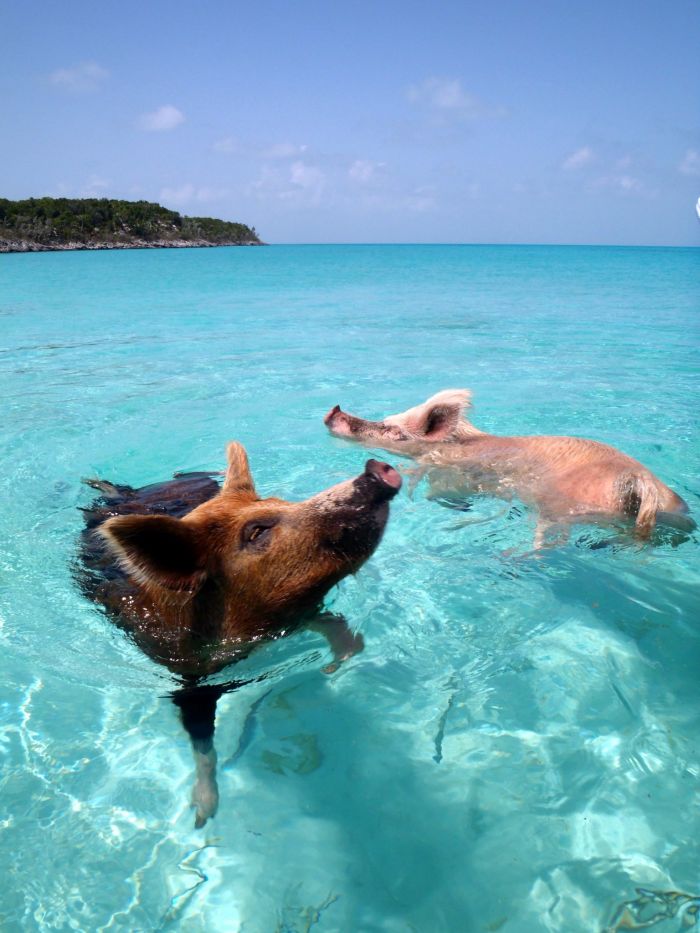 Wikipedia
And then, adventure #2: the swimming pigs.  We were told we would see swimming pigs at a place called Pig Island, AKA, Major Cay, in the Exumas. The island is uninhabited except for pigs, and it is unknown how the pigs came to be there. Suffice it to say they have been well fed by the tourists. They swam out to our tender in hopes for stalks of celery and carrot, which they received from the crew and from us.  We swam with a few pigs back to their island, where we were greeted by other tourists and piglets.  
Thunderball Grotto
Then, came Thunderball, adventure #3. Most on the press trip were too young to remember the James Bond 1965 film. Personally, I had never seen it, but we were told that it was around these cliffs and inside the grotto that some of the movie was filmed. It is now called Thunderball Grotto.
From the outside, the view is only of rocky cliffs, but there are places known to those who snorkel and dive for a living, where you can snorkel in, and, when you come up for air, you are in a grotto — a hollow cave formation with sun holes about 10 feet up, letting the sun into the grotto. Many on our yacht, jumped from the sun holes into the blue grotto waters below. It was, many said, the experience of a lifetime.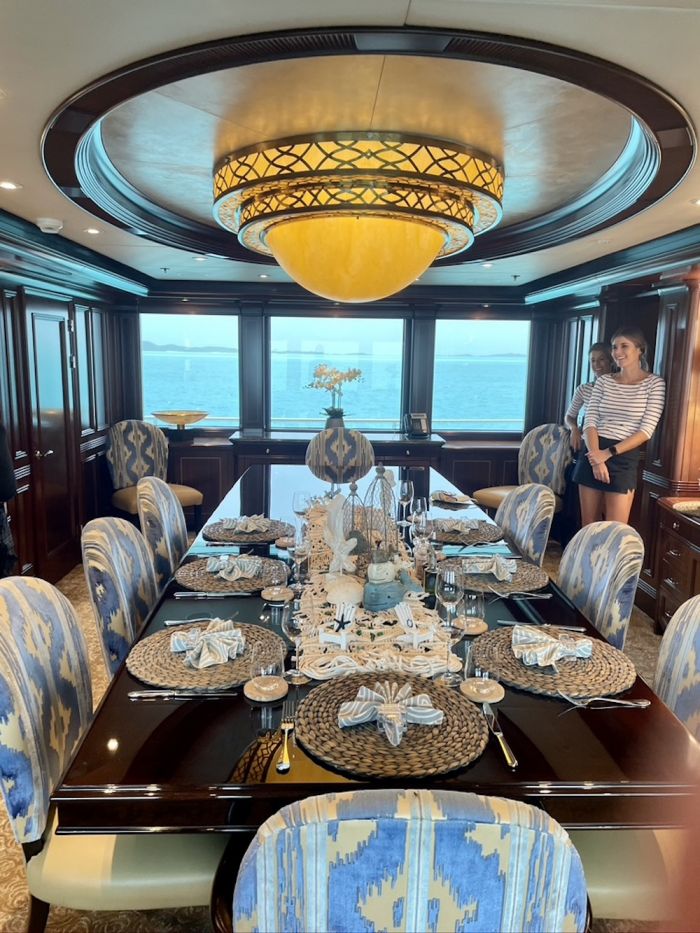 Susan Kime – Dining Room, Loon Megayacht
Yet, in addition to the Loon water adventures, and just three were mentioned here, there was what only be called a sensuous re-awakening to the beauty of the sea, of marine life, of ocean weather, of the vibrant sea colors, all, nearly forgotten due to Covid. And to that end also, there was an emergent awakening inside the yacht, as we explored the interiors.
There, we found exceptional amenities: elevators to all interior decks, the sky lounge with 10-foot-high vaulted ceilings, sprays of real orchids and other tropical flowers on tables, an outdoor dining area, indoor dining areas, a pool and spa/hot tub, and Yacht Chef, Philip Browning, ready to create almost anything the guests desired. If a guest had gone fishing and brought some back to Philip, he could make a great meal from the catch for the evening dinner. Our staterooms were quiet, clean, dark wood paneled, with marble hallways and bathrooms The Loon's six large staterooms have accommodations for up to 12 guests. Each stateroom had an unmistakable air of privacy and sanctuary.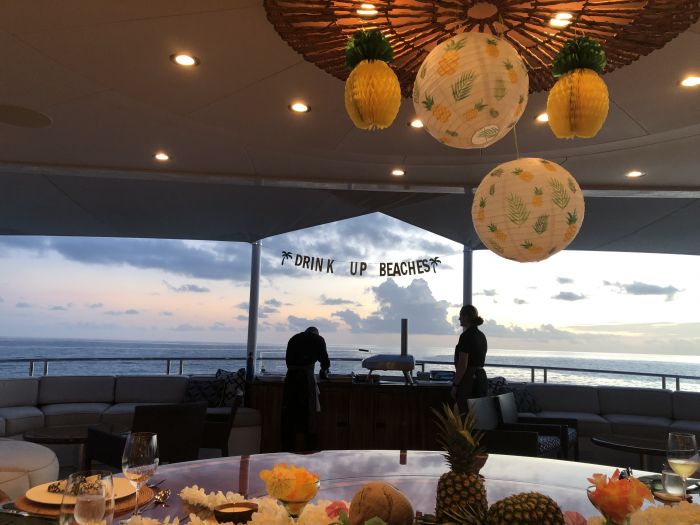 Susan Kime
This experience, with a week's hindsight, seemed a joyful reward for having survived a plague year. And still, we knew this type of journey is normal for those who live an ultra-high net worth life. We were never covetous, indeed, we were appreciative for this grand, though temporary, inclusion – an opening of doors to experiences we have only read and dreamed about. 
www.iyc.com
www.magellanjets.com
The weekly rate for LOON is $300,000 plus expenses. IYC estimates expenses to be about 30% of the charter rate. Gratuity is not included.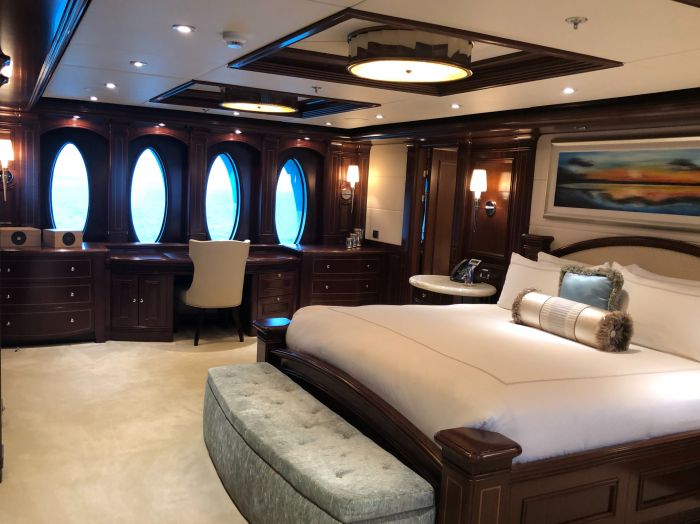 Susan Kime
Master Suite #1, Loon Megayacht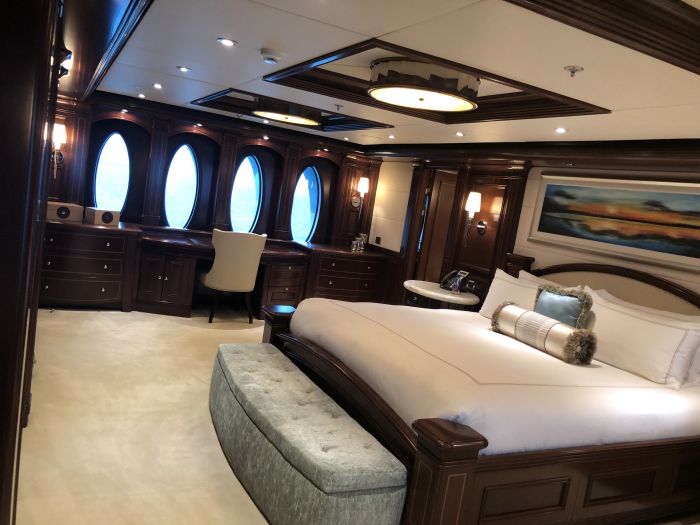 Susan Kime
Master Suite #2, Loon Megayacht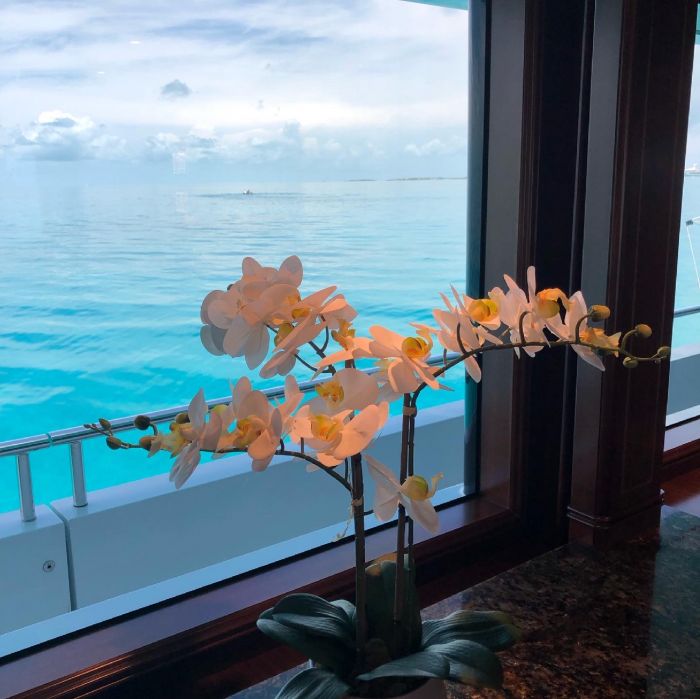 Susan Kime
Dining Room Orchids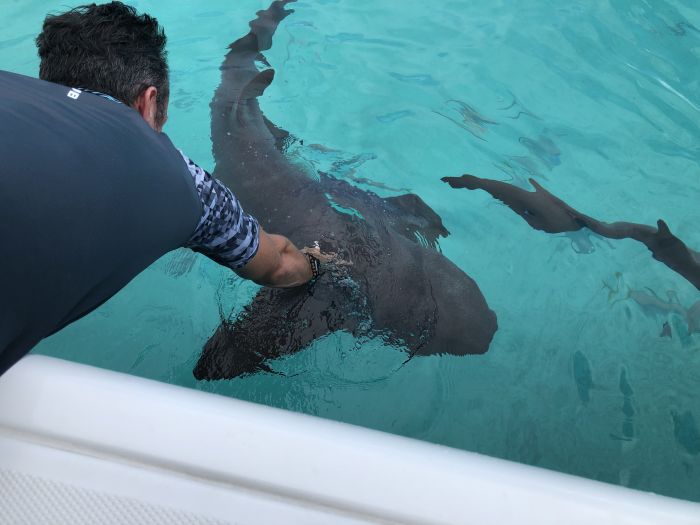 Susan Kime
Petting Nurse Sharks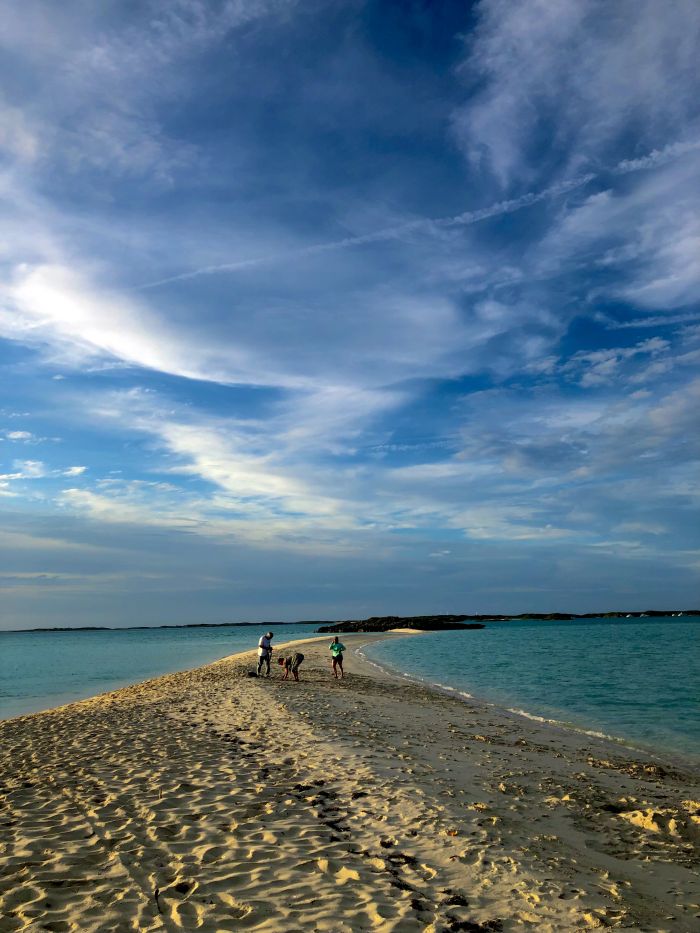 Susan Kime
Sandbar at Twilight, Exumas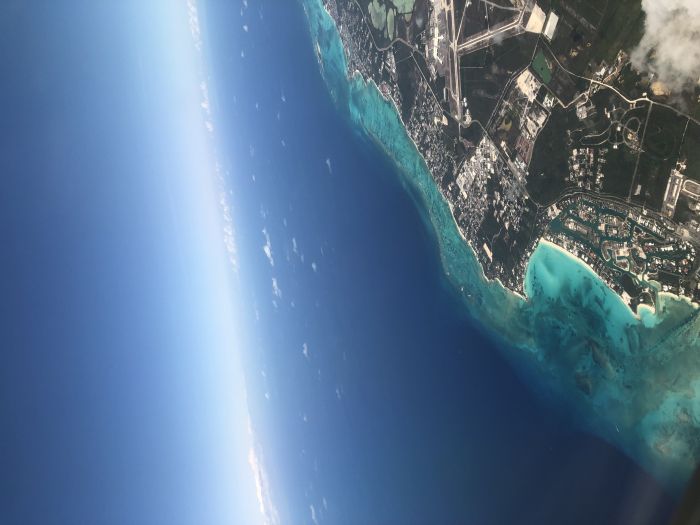 Susan Kime
Leaving Nassau, from above
Published at Tue, 25 May 2021 03:47:57 +0000