A cellphone ping led rescuers to a Southern Illinois mother, son who fell from 30-foot bluff
A Makanda, Illinois, mother and son are on the road to recovery after they were seriously injured in a fall from a 30-foot bluff in the Shawnee National Forest  earlier this month. 
Beth Koehler and her son Rowan King fell while hiking near a waterfall known as Double Falls or Twin Falls on May 4. Koehler, who remained conscious, was able to contact authorities for help, but both mother and son sustained life-threatening injuries.
Patrick King, Koehler's husband, said the phone call was breaking up but rescuers were able to find their location through a ping on his wife's phone.
"By the time I arrived on the scene, three rescuers were already there. One member of the rescue squad was holding my son, comforting him and stabilizing him," Patrick King said.
Union County telecommunicators, Union County patrol deputies, Cobden Police Department, Union County Ambulance Service, Union County Rescue Squad, Cobden Fire Department and Jackson County Ambulance Service participated in the rescue, according to a Facebook post on the Union County Sheriff's page.
"All agencies worked diligently from the coordination of necessary responders, finding and locating the victims, to removing them from the scene and getting them to the hospital," the sheriff's department wrote.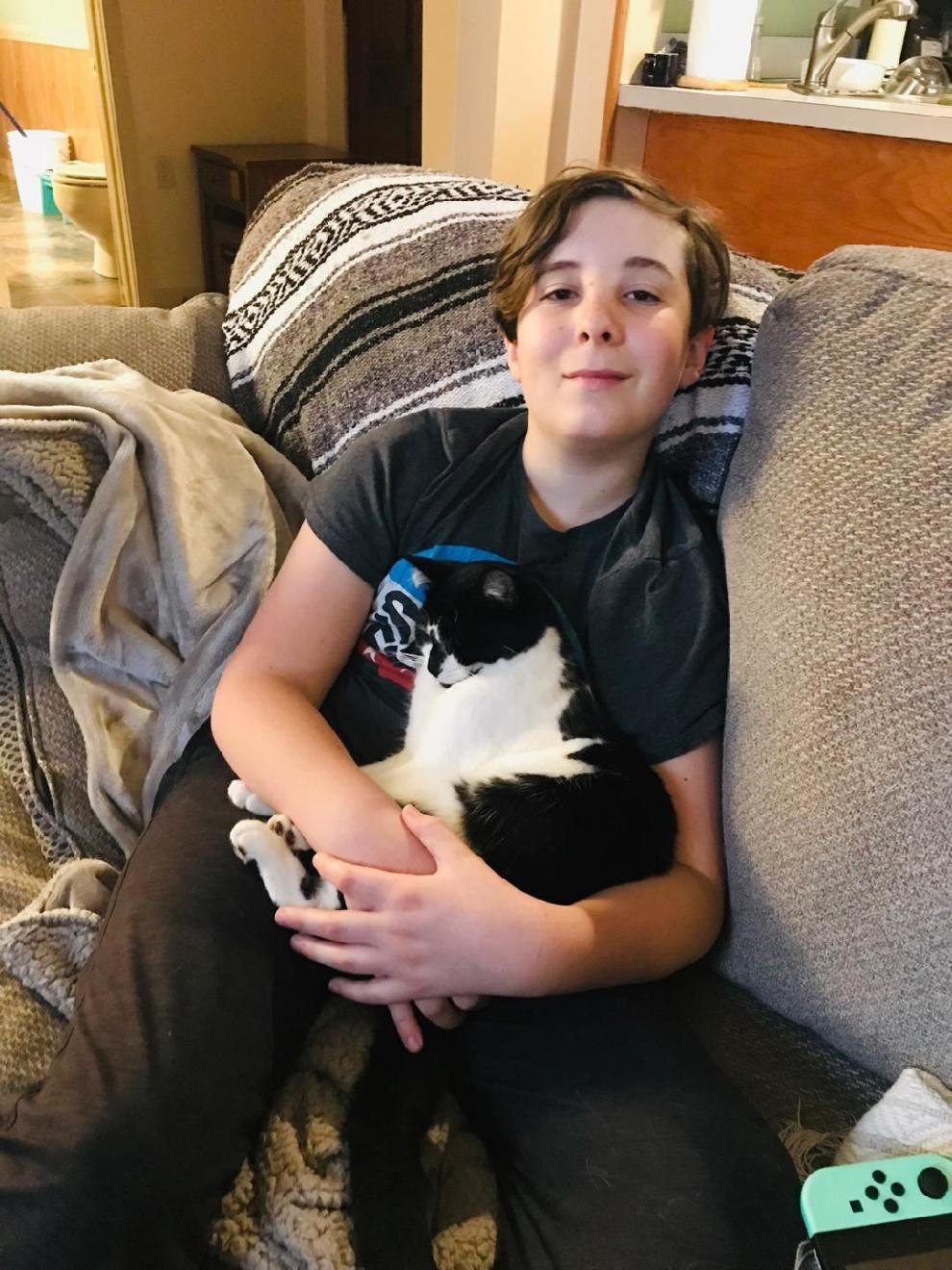 After they were rescued, they were taken to Memorial Hospital of Carbondale before being transferred to St. Louis hospitals.
Koehler was discharged May 18 from Barnes Jewish Hospital and is recovering from pelvic, ankle, wrist and hand fractures. However, Rowan remains in the intensive care at St. Louis Children's Hospital with a serious head injury and pelvic, shoulder, and arm fractures. 
Dan King, Koehler's brother-in-law, said her body is healing, but she suffered trauma of surviving the accident while her son is struggling to wake up. His brother, Patrick King, has been at their son's bedside at the hospital.
Dan King said the best way for people to send positive messages to the family is through their Caring Bridge site, titled "Healing Beth and Rowan."
Koehler needs rest and Patrick King remains at the hospital with Rowan.
"We'd really like to know what is going on minute by minute, but we understand that Patrick's job with Rowan has gotten busier," he said.
As his nephew Rowan is closer to regaining consciousness, he is more active.
"Things are pretty peaceful right now," Patrick King said Thursday morning.
"Rowan is intubated. Hopefully, he will be extubated in the next few days.
Patrick King said they did a trial run, extubating him for a couple hours on Tuesday, and it was promising — he was able to communicate a little during that time. 
Dan King said the medical team is optimistic that his brain will heal.
Dan King calls his nephew a "character."
"He's always sharing stories. He's a creative, artistic-minded, sweet kid," Dan King said.
Patrick King is grateful for the first responders and rescuers who sprang into action to locate his wife and son.
"They saved my wife's and son's lives. I just feel like time was of the essence," he said.
To help aid in their recovery, friends have started fundraising.
Alex Kirt and his wife started a GoFundMe page titled "Beth and Rowan's Road to Recovery" to help the family with the cost of health care, rehabilitation and medical supplies.
Kirt, who now lives in northwest Missouri, has been friends with the family for years. 
"When we heard it had happened, I felt shocked. We used to live across from them," Kirt said. "My wife said we should start a fundraiser."
Kirt has been involved in Carbondale Closed Mic night. So, they are dedicating some of those performances to help with fundraising. Several local musicians have donated songs and are sending those listening to the GoFundMe page.
"They're really nice people. They've been involved in fundraisers for many years," Kirt said of his friends.
He encourages everyone to donate to the GoFundMe, even if only $5, saying it all adds up. As of Wednesday afternoon, they had raised $24,820. The goal is to raise $100,000.  
Dan King said guitar maker Terry Whipple also is donating one of his parlor guitars to fundraising efforts. It is modeled after a 1921 Martin Parlor Guitar. Dan King said they are still working out the details of the fundraiser.
"Several years ago, Terry and his wife were preparing to move to Columbia, Missouri. Terry put out a plea asking if anyone could help him move. My brother is one of the guys who showed up. That's the kind of guy my brother is," Dan King said.
For more information on Carbondale Closed Mic Night, visit their Facebook page. To make a donation to the family, go to https://gofund.me/c9312e68.
marilyn.halstead@thesouthern.com
618-351-5078
Published at Thu, 27 May 2021 23:12:00 +0000